Hasan Minhaj's 'Homecoming King' Trailer Is A Must-Watch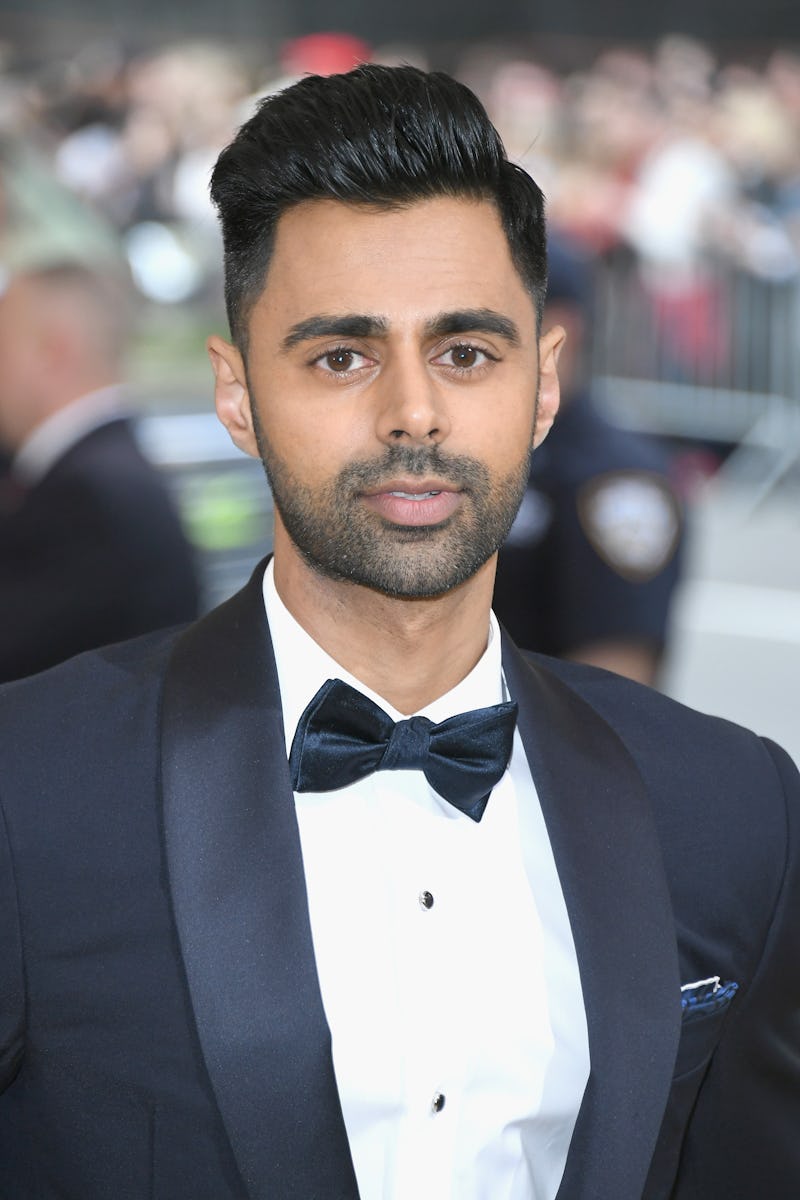 Dia Dipasupil/Getty Images Entertainment/Getty Images
If you have yet to hear of Hasan Minhaj, you may want to read up. The Daily Show correspondent recently upped his profile with a buzzy hosting gig at the White House Correspondents' Dinner, and now he's bolstering his momentum with a new Netflix comedy special available on May 23. Based on Minhaj's Homecoming King trailer, it promises the same sharp-witted political comedy he's begun to build a reputation for, but with a more personal punch.
According to GQ, Minhaj's show was taped in his hometown of Davis, California, where he grew up as the eldest child in a family of Muslim immigrants from India. Homecoming King is said to reflect that, examining topics like immigration, family, equality, and the American Dream. It also doesn't follow the usual joke-a-minute standup format, instead opting for more thematic, longform storytelling. As Minhaj told GQ,
"[Homecoming King] is so different than what I do on The Daily Show. The Daily Show is such a cathartic release—but it kind of ages like bread. The news is moving so fast ... But when you're talking about personal stories, the shelf life is really long. It's pretty evergreen. These universal themes—love, the American Dream, forgiveness—these things have been in American culture for a very long time."
In the same GQ interview, he also teases some raw, emotional stories that don't often find their way into comedy, including his dad having a heart attack, the first time he fell in love, and his experience growing up as a person of color in America. Minhaj continued,
"A lot of the time, we talk about issues in this country like race and identity—and they're very loaded topics that people debate ad infinitum. But when it's a personal story, you can't really debate it. It's like, "Hey, this is my experience. This is what it's like to be brown in America for me ... I think it allows us to have a deeper conversation."
Those thoughtful moments don't really come across in the trailer, instead focusing on lighthearted laughs with deeper truths. "Basically, the way our parents are, ages 0 through 30, they're like, 'No girls!' But then when you're 35, they're like, "Why can't you talk to girls?!" he jokes.
But it's kind of genius to leave them out. You can go in expecting some funny, incisive commentary, and come away with something surprisingly heartfelt. If Homecoming King is as good as it looks (and sounds), you'll be seeing a lot more of Minhaj in the near future.