Hawaii Takes Aim At Trump's New Travel Ban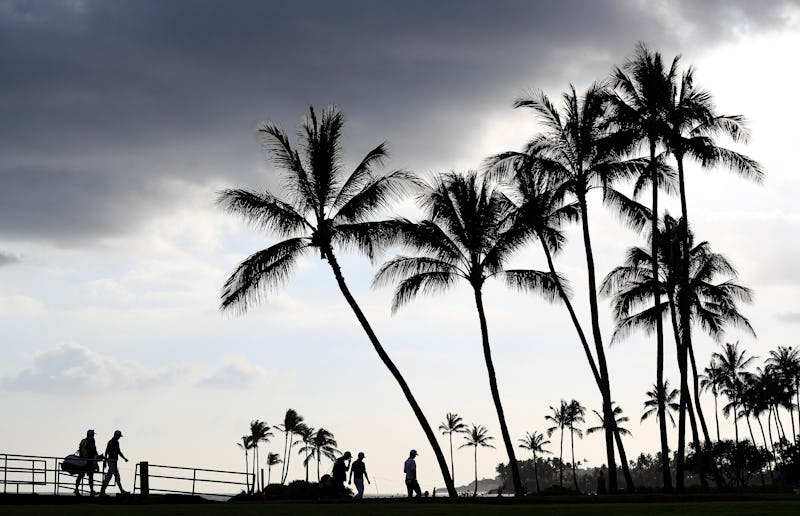 Sean M. Haffey/Getty Images Sport/Getty Images
A day after President Trump signed a new travel ban into law via executive order, state attorneys indicated Tuesday that Hawaii would sue the Trump administration over the revised immigration law. According to CNN, the court documents filed Tuesday show that Hawaii will seek temporary restraining order to block implementation of Trump's latest anti-immigration move. The lawsuit will reportedly be filed on Wednesday.
Hawaii's forthcoming lawsuit shows that the Trump administration's battle for control of the borders likely won't end anytime soon. The president issued his new travel ban on Monday morning, after a court battle caused his previous ban to stall out. What's different this time around? As Hawaii's lawyers reportedly acknowledged in their court documents, the new executive order does not apply to as many people as the previous attempt.
Simply put, the new ban does not single out refugees from Syria for indefinite exclusion. Rather, it halts the entire U.S. refugee program for a period of 120 days. The new ban also exempts refugees from Iraq. The prior ban prohibited individuals from seven predominantly Muslim countries, including Syria and Iraq, from entering the U.S. The new executive order is set to go into effect next week, on March 16, but Hawaii's lawsuit is reportedly seeking to prevent implementation before it begins.
It won't be the first time that Hawaii takes on the Trump administration. Back in February, Hawaii filed a similar lawsuit in federal court to challenge Trump's first travel ban. At the time, Hawaii Attorney General Doug Chin indicated that Hawaii challenged the president to send a message that the president isn't above the law.
The executive order that President Trump issued last Friday keeps Hawaii families apart, it blocks Hawaii residents from traveling, it harms Hawaii's tourism industry, it establishes a religion in Hawaii in violation of the Constitution, it blocks Hawaii businesses and universities from hiring as they see fit. Most importantly, it degrades the values that Hawaii has worked so hard to protect.
The new lawsuit could spell more trouble for Trump's immigration policy. Last time around, his executive order was met with a loud outcry and an overwhelming response in the form of protests at America's airports. Airport protests have not widely erupted this time around, but the legal action from Hawaii could be enough to keep Trump from implementing his second attempt at keeping refugees out. In filing each of its lawsuits, Hawaii has joined a laundry list of states looking to protest the new president.