Mary-Kate Olsen Is M.I.A. In The Heath Ledger Doc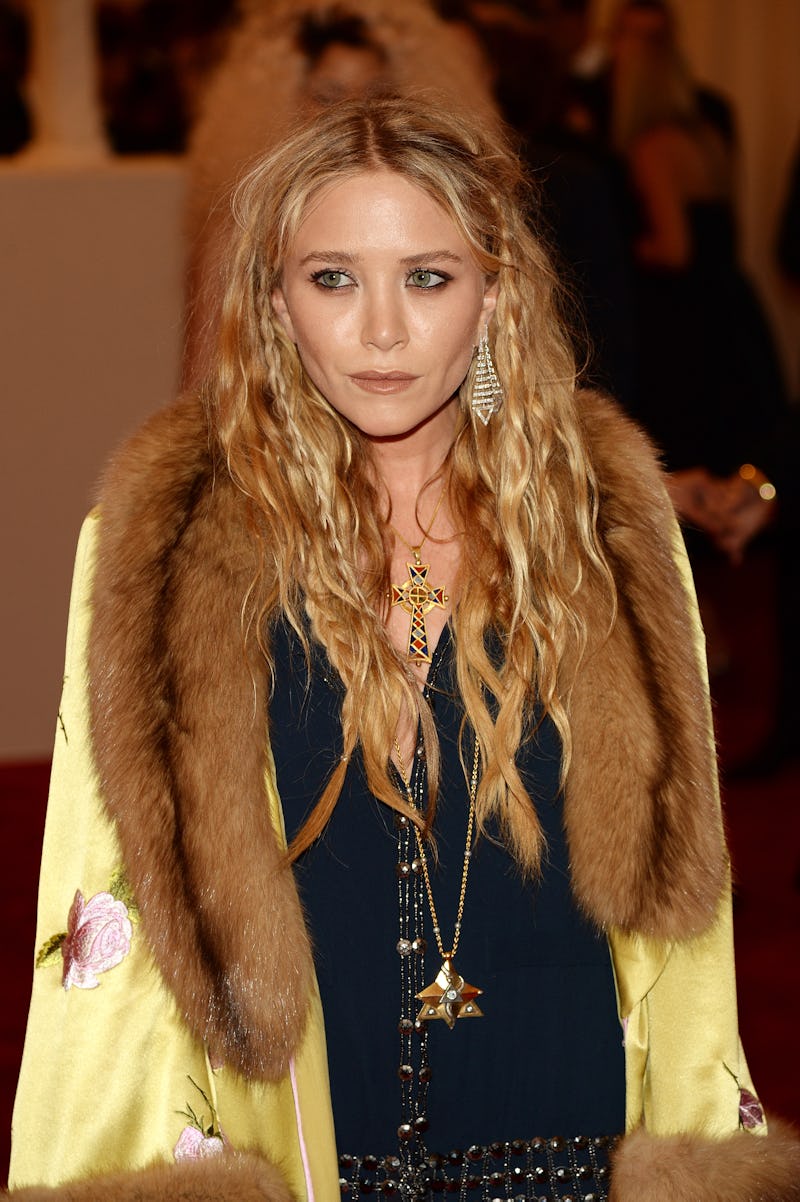 Dimitrios Kambouris/Getty Images Entertainment/Getty Images
When Heath Ledger died in 2008, his passing left a lot of unanswered questions. News of the actor's death spread quickly, but the facts surrounding the tragedy did not, creating a mystery around Ledger's death that has yet to dissipate many years later. The circumstances surrounding his loss are explored in the new documentary I Am Heath Ledger, but there is one question that remains unanswered, and that is what was truly going on with Mary-Kate Olsen and Heath Ledger before his passing.
Ledger's alleged relationship with Olsen wasn't revealed until after his death. Before then, the two had never been spotted together by the paparazzi and they had never worked on projects together. The two celebrities were linked publicly for the first time after Ledger was found dead. Rumors began to spread that Olsen was one of the first people to know about his death, and this was later confirmed by multiple police reports, which said, according to People, that Olsen was masseuse Diana Wolozin's first call after she found Ledger's body — even before 911.
At the time, rumors also spread that Ledger was found dead in a New York apartment belonging to Olsen (which was later proven false). Details of their supposed romance were never confirmed publicly, but shortly after Ledger's death, People alleged that Olsen and Ledger had been seeing each other romantically for three months before he died. "Mary-Kate and Heath were casually dating," a source claimed to People. "They were hooking up, but neither were particularly interested in making it exclusive." (Bustle has reached out to Olsen's rep for comment, but hasn't heard back at this time.)
Ledger's official cause of death, determined by the office of the New York Chief Medical Examiner, was a fatal combination of prescription drugs, including oxycodone, hydrocodone, diazepam, and others. Officials found multiple drugs in Ledger's apartment, and the Drug Enforcement Administration (DEA) officials investigating his death asked to speak with Olsen. Olsen, however, refused to cooperate without immunity. At the time, it seemed possible that she might have known where Ledger had acquired his medications, accusations Olsen denied via a statement from her attorney obtained by Gawker: "Mary-Kate Olsen had nothing whatsoever to do with the drugs found in Heath Ledger's home or his body, and she does not know where he obtained them." In the end, the DEA closed the case without speaking to Olsen.
Olsen has never commented on her alleged relationship with Ledger. She does not appear in I Am Heath Ledger, and the documentary doesn't touch on the duo's connection. It looks like this just one of those Hollywood stories that will forever remain a mystery.