Here's How To Watch 'I Am Heath Ledger'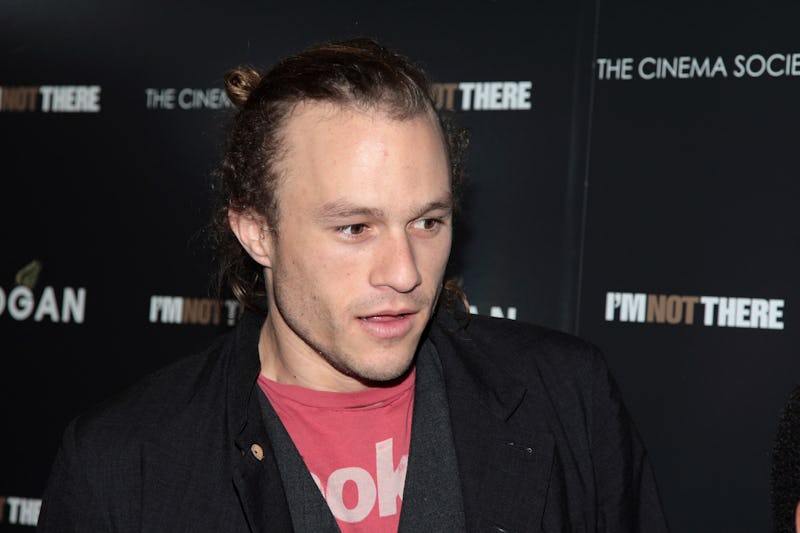 Stephen Lovekin/Getty Images Entertainment/Getty Images
January will mark 10 years since Heath Ledger died, yet interest in the actor's tragic life remains high. Ledger passed away from a drug overdose at the age of 28, and the following year he became the first person ever to win a posthumous Best Supporting Actor Oscar for his role in The Dark Knight. Now, a new documentary looks to give fans a different look at the late actor's life, without focusing on his death. And if this sounds like something that interests you, then you're probably wondering how to watch I Am Heath Ledger.
The documentary was directed by Adrian Buitenhuis and Derik Murray, and features commentary by a number of Ledger's family and friends, including actor and Ledger's former girlfriend Naomi Watts, musician and Ledger's friend Ben Harper, and Ledger's parents, Kim Ledger and Sally Ledger Bell (neither Ledger's ex, Michelle Williams, nor their daughter, Matilda Ledger, chose to participate). The film, which is a celebration of Ledger's life and uses a good amount of footage that was shot by the late actor himself, should be a must-see for fans of his work. And thankfully, there will be a number of different ways for Heath Ledger fans to do just that.
The movie will make its premiere at the Tribeca Film Festival on April 23, and if you're not lucky enough to make it to the premiere, don't worry, there are other options. Beginning on May 3, the film will have a short and limited theatrical run at select cinemas across the country, and you can check here to see if it's playing in your area and to purchase tickets. Finally, the way most people will end up watching the doc is on television. The movie was produced by Spike TV, and it will air on that network on May 17 — and knowing cable TV, it will probably re-run on Spike a bunch of times after that.
Ledger remains as popular as ever, so naturally, a lot of people are going to want to watch I Am Heath Ledger. Luckily, it seems like many will have the opportunity to do so.