This Romance Novel With A Heroine On The Autism Spectrum Is Becoming A Movie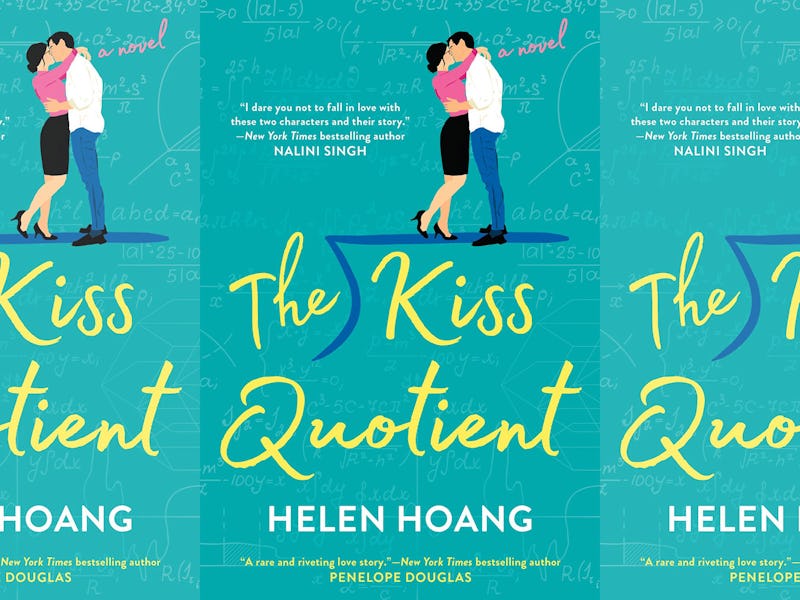 When it hit shelves this summer, readers swooned left and right for The Kiss Quotient by Helen Hoang, the story of an autistic woman who hires a male escort to teach her about relationships. Now, the book is being adapted for the screen by Lionsgate and Pilgrim Media Group. The adaptation is still in its early stages and no screenwriter has been hired yet, but this is definitely a project to get pumped about.
The star of The Kiss Quotient, Stella, is a brilliant statistician on the autism spectrum who has never been comfortable dating. But when a comment from her mother sparks her curiosity about the world of romance, Stella thinks up a solution: She'll just hire a professional to show her the ropes. Enter Michael, a handsome, half-Vietnamese male escort that Stella finds on an app. There's an instant spark between the two.
Stella proposes that Michael give her lessons in romance; she even drafts a curriculum for their courses. Michael feels an instant connection to Stella. So, with his own share of secrets and the knowledge that he really shouldn't get involved with a client like this, Michael agrees to the deal. But their arrangement soon grows into much, much more than a business transaction. As Michael and Stella learn about each other's bodies, minds, and needs, the care and attention they give to each other results in some seriously steamy reading. I'm personally blushing just thinking about some of these scenes making their way onto the screen. If you're hooked on that plot summary, you can start reading the book at Bustle right now.
The Kiss Quotient by Helen Hoang, $15, Amazon or Indiebound
On top of being just a fantastic romance that is sure to make an incredible on-screen adaptation, the adaptation has the potential to be a huge milestone for representation in Hollywood. Like Stella, The Kiss Quoient's author Helen Hoang was diagnosed with Autism Spectrum Disorder. Autism is often misrepresented in books, TV shows, and movies, and it's rare for characters with autism to be shown as protagonists, let alone as the romantic leads. "The ironic thing is that while my character choices may seem wild, they are completely natural to me," Hoang wrote in a story for Bustle. "I am on the spectrum, and I am half-Asian, but only recently have I begun to see these parts of myself reflected positively and realistically in popular media."
If the adaptation reflects the book and casts actors who share the marginalizations of the characters in the book, the adaptation could even follow in the footsteps of huge rom-com hits like To All The Boys I've Ever I've Loved Before and Crazy Rich Asians. As Hoang wrote for Bustle, "We've all seen stories where marginalized characters suffer, where they die tragically, where the bittersweet endings leave them unfulfilled or alone, etc., but in a romance, where they are the main characters, they overcome their struggles, they grow as individuals, they find true love, and they win the Happily Ever After." I just can't wait to see who they cast as Stella and Michael.