Superman Has Joined 'Mission: Impossible 6'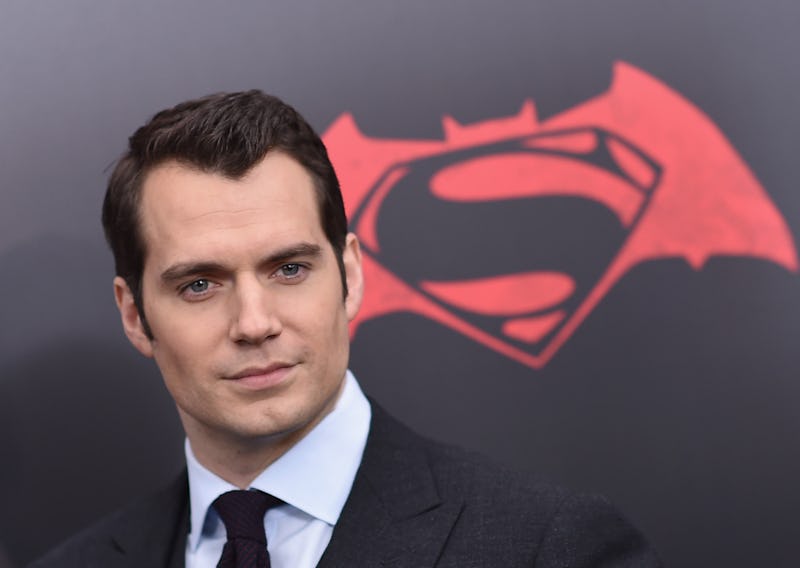 Mike Coppola/Getty Images Entertainment/Getty Images
Most actors would settle for being the star of one action movie franchise, but not Henry Cavill. The most recent incarnation of Clark Kent on the big screen has just booked another action-packed role, and this time he'll be acting opposite the one and only Tom Cruise. You might find news that Superman has joined Mission: Impossible 6 slightly strange, but Cavill's addition actually makes a lot of sense. Mission: Impossible — Rouge Nation was a big success at the box, despite being the fifth movie in the franchise. Plus, Cavill's chiselled appearance is hardly going to hurt the movie, is it?
The actor's casting was announced via Instagram in the cutest way. The writer and director of the next Mission: Impossible movie, Christopher McQuarrie, shared a photo of himself standing at the top of a ravine. The caption said,
"Say, @henrycavill. Had a thought. Curious if you're interested in a role in the 6th instalment of Mission: Impossible. No pressure."
A conversation between the pair ensued, much to the delight of onlookers, and it was eventually confirmed that Cavill will star in the next movie along with Cruise. The film is set to be released in 2018, and The Girl On The Train Star Rebecca Ferguson is due to reprise her Rogue Nation role, as is Jeremy Renner.
Cavill is incredibly busy with his ongoing Superman duties and is also filming crime thriller Nomis. His role as Clark Kent has undoubtedly cemented his Hollywood status, and it's unsurprising to find out that he's in demand for other action roles. There's already much speculation about what role Cavill will play in Mission: Impossible 6, with many believing he's been cast as the villain. He'd certainly make a worthy, and extremely sexy, adversary for Tom Cruise's Ethan Hunt.
After Cavill announced, "I'm in!" on Instagram, McQuarrie said, "Outstanding. Welcome aboard. Your social media account will self destruct in 5 seconds." The totally on brand announcement will not be lost on fans, and has started generating major excitement for the sequel, which is due out on July 27, 2018.