Henry Cavill Will Star In A New Fantasy Series From Netflix & It Sounds Magical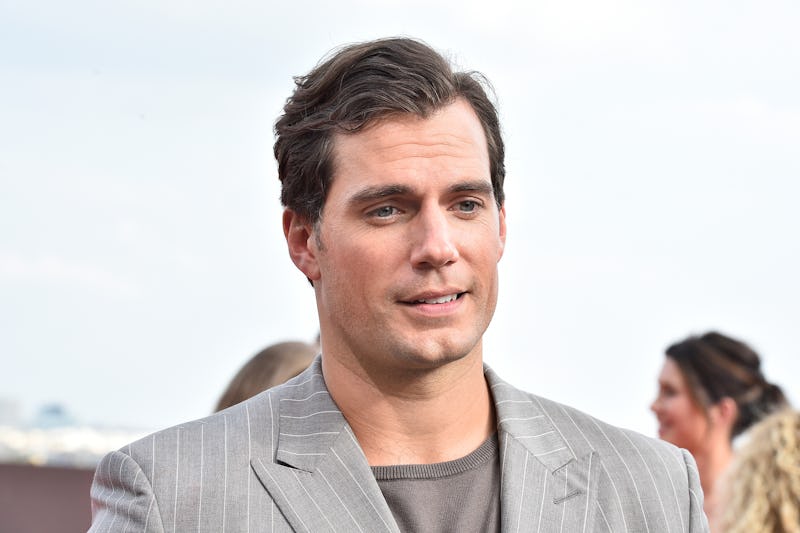 Kristy Sparow/Getty Images Entertainment/Getty Images
The only thing that TV lovers can probably agree on is that one perfect specimen is missing from their small screens, and that specimen is Henry Cavill. The actor, who most recently starred in Mission: Impossible - Fallout as August Walker, is pretty busy as DC's Superman, aka Clark Kent, but that's clearly not enough for the actor, as it was just announced that Henry Cavill will star in a new Netflix series, The Witcher. The series sounds like the perfect antidote to Game of Thrones fans' fears that the show's final season will leave a gaping space in their hearts, because The Witcher sounds just as fantastical as the HBO series.
Fans of fantasy and video games may have heard of The Witcher before since it's already popular video game series from CD Projekt RED, also called The Witcher. The fantasy world originally came from a series of novels authored by Andrzej Sapkowski who first wrote about the leading character, Geralt of Rivia, in short stories. Cavill will play Geralt, described by TVLine as a loner monster hunter who encounters people who "often prove more wicked than beasts." It honestly sounds a little bit like Shrek meets Buffy the Vampire Slayer, which is pretty exciting.
Basically, you could consider it as a reverse-GoT story, but it's also a lot more than that. Geralt teams up with a sorceress and a princess to fight monsters and save what's called The Continent. Since Cavill's character, Geralt, has Witcher abilities that lend themselves to swordsmanship, fans can also expect to see the Tudors star getting into some epic battles against imaginative monsters and beasts.
On Tuesday morning, Netflix tweeted about the Cavill-starring show — which hasn't yet started filming — calling it "an epic, eight-episode fantasy series." The actor set to star as the show's monstrous protagonist took to Instagram shortly after Netflix's Twitter announcement to joke about his new address as Geralt being located in Kaer Morhen Valley. "Please note, I'm rarely there. Monster slaying being what it is. So, replies will be few and far between, if at all," Cavill wrote on his Instagram along with a picture of his new Netflix sign-in name.
It seems like Cavill is ready to take on the role as Geralt of Rivia, and the actor even hinted at playing the role on Aug. 8 when he reposted a picture from graphic artist who goes by Bosslogic on Instagram. Bosslogic's early-August post featured a slideshow of re-imaginings of Cavill as Superman, Mario from Super Mario, and Cavill as Geralt. "It's pretty cool to see what I would look like as Super Mario... and Geralt," Cavill wrote on his caption for the photo.
Since Bosslogic's imagining of Cavill as The Witcher came true, the Instagram slideshow that the Man of Steel posted begs the question: will Cavill also play Mario in real life too? That's certainly an interesting question, but it's getting ahead of ourselves a little because Cavill already has so much on his plate with The Witcher, a Justice League sequel, and most likely a Man of Steel 2. Then again, you can't have too much Cavill on your screen, so who knows, Mario could definitely be next.