These Are The 7 Highest-Rated Plus-Size Tights You Can Buy Right Now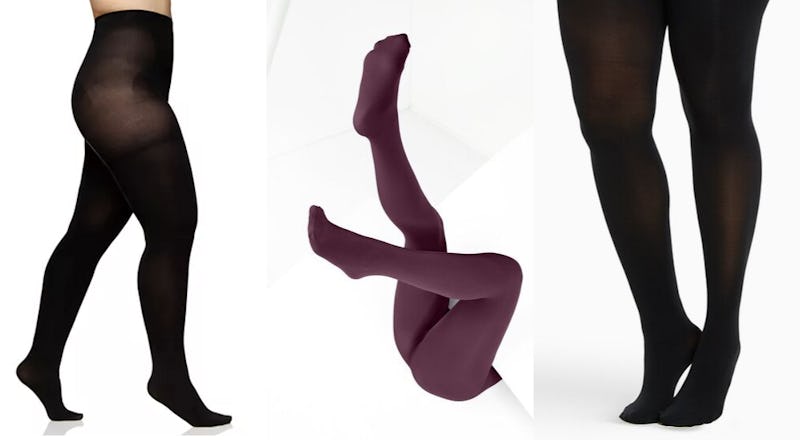 Finding the most comfortable and longest-lasting tights for the fall and winter season can be a challenge. It can be even more of a challenge if you're plus size. Finding tights that fit, are truly comfortable, and actually last a whole season (or, if you're really lucky, more than just a season) is just not that easy. And if you happen to also be tall (like me) it can be an even bigger struggle. If you've ever had the misfortune of experiencing what it's like to feel your tights slowly roll down from your waist to your hips to your thighs under a dress while you're basically powerless to fix them until you can get to a bathroom... then you probably understand what I mean (it's not fun).
Lucky for us, though, there is the internet. And there are also hundreds of thousands of people who are willing to say exactly what they think of certain tights after wearing them and rate and review them accordingly. Whether you're looking for control top tights, sweater tights, or just plain black tights that will actually last a full calendar year, tights' reviews and ratings are the best place to start when shopping for the perfect pair. If you don't want to sort through all of that and want to get straight to the best reviewed tights, though, I don't blame you. Here are nine of the top options available to buy right now.