Here's A Full List Of Every Pumpkin Drink You Can Get At Starbucks This Year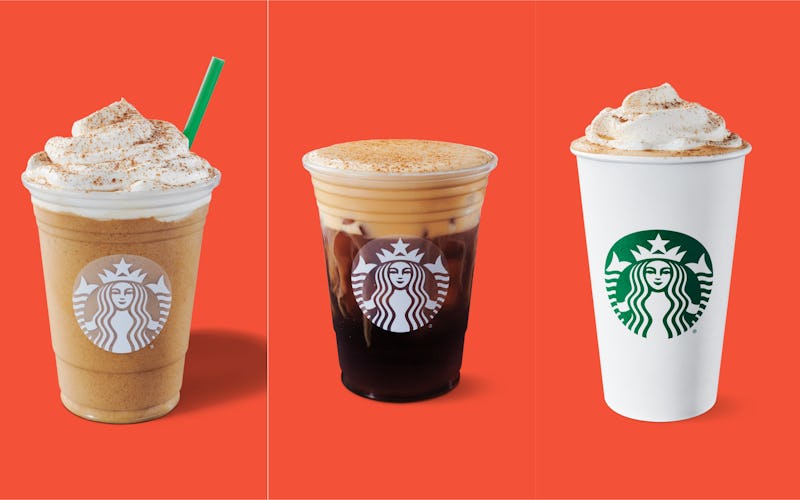 Courtesy of Starbucks
I must be dreaming. Starbucks is starting fall four weeks early, because as of Tuesday, August 27, you can get all of your favorite autumn-themed treats. The oldies are back, and there's a new drink in town too — so if you're worried about keeping up, here's a list of every pumpkin drink you can get at Starbucks in 2019. Now you won't miss a thing.
Fall is never long enough. It seems like as soon as we've finally gotten comfy in our sweatshirts, Uggs, and giant knit scarves, Mother Nature's all, "Aw, you look so cozy. Here's 10 feet of snow and an ice storm to cap it all off! You didn't want to actually leave your house today, right?" The season always goes by far too quickly, leaving us with not nearly enough time to post pictures of crunchy leaves on Instagram.
Starbucks knows this, so they blessed us with an extra month of fall and decided to release all of their iconic pumpkin spice creations weeks ahead of time. Now you can go into full fall mode even sooner than you planned. The question isn't whether or not you'll get a pumpkin drink today — it's which pumpkin drink will you get today? Here are your options.