Here's Everything Leaving & Coming To Netflix In August 2017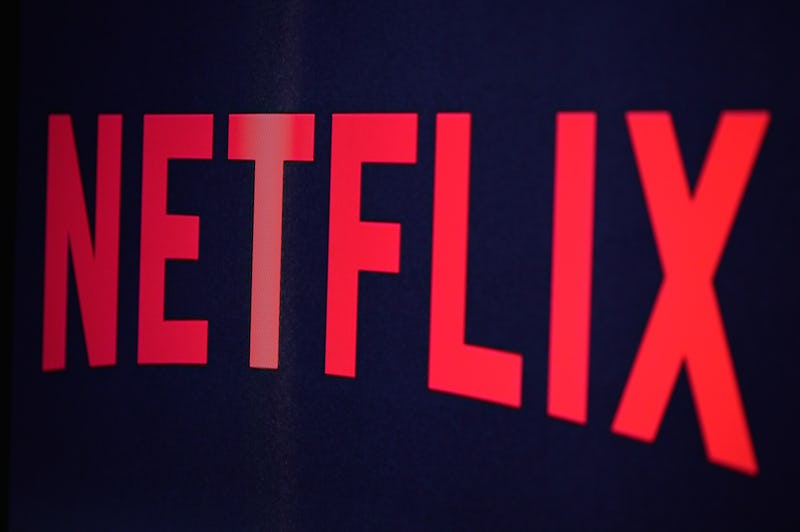 Pascal Le Segretain/Getty Images News/Getty Images
As summer has one more month to go, Netflix is still making sure viewers have enough to keep themselves busy indoors with the air conditioner blasting. And the shows and movies coming to Netflix in August 2017 contain a delightful mix of original content and old favorites. Unfortunately, with that also comes the list of movies and shows leaving Netflix in August to make room for the new titles. But there are some seriously good options coming, so hopefully that will make losing some streaming favorites a little less painful.
While it's always sad to realize there is only one month of beach time and summer sunshine left, it's nice to know that Netflix is always there for its viewers. Of course, for comic book fans, having the Death Note and Defenders premieres get just a bit closer is worth seeing the calendar change to August. And classic movies like A Cinderella Story and Wild Wild West will be there when you need a break from the heat.
But, as per usual, it's also time to say goodbye to old streaming favorites and welcome in the newest list of TV watching goodness. Here's everything coming to and leaving Netflix in August.
What's Coming...
Available August 1
A Cinderella Story
Bad Santa
Cloud Atlas
Crematorium: Season 1
Everyone's Hero
Funny Games (US)
Innerspace
Jackie Brown
Lord of War
Maz Jobrani: Immigrant (Netflix Original)
Nola Circus
Opening Night
Practical Magic
Practical Magic, a story about two witchy sisters, is perfect for summer classic movie watching. It features a small town, a deadly curse or two, and midnight margaritas.
Sleepy Hollow
Small Soldiers
Surviving Escobar - Alias JJ, Season 1 (Netflix Original)
The Addams Family
The Astronaut's Wife
The Bomb
The Hollywood Masters, Season 1
The Last Mimzy
The Matrix
The Matrix Reloaded
The Matrix Revolutions
The Number 23
The Royal House of Windsor, Season 1
The Truth About Alcohol
The Wedding Party
Tie The Knot
Who Gets the Dog?
Wild Wild West
Available August 2
Available August 3
Sing
The Invisible Guardian
Available August 4
Icarus (Netflix Original)
Voltron: Legendary Defender, Season 3 (Netflix Original)
Wet Hot American Summer: Ten Years Later (Netflix Original)
Available August 5
Available August 8
My Little Pony: Friendship Is Magic, Season 7, Episodes 1-13
Available August 9
Available August 10
Diary of an Exorcist - Zero
Available August 11
Atypical, Season 1 (Netflix Original)
In Atypical, Sam is an autistic teenager trying to find love. Based on the trailer, Season 1 looks sweet and poignant, especially as Sam leans on the people who care about him to take this first step.
Home: Adventures with Tip & Oh, Season 3 (Netflix Original)
Naked (Netflilx Original Film)
True and The Rainbow Kingdom, Season 1 (Netflix Original)
White Gold (Netflix Original)
Available August 13
Arthur and the Invisibles
Hot Property
Mission Control: The Unsung Heroes of Apollo
Available August 14
Available August 15
Barbeque
Brad Paisley's Comedy Rodeo (Netflix Original)
21
A New Economy
All These Sleepless Nights
Donald Cried
Murderous Affair, Season 1
My Ex-Ex
The Sweet Life
Available August 16
Available August 18
Dinotrux, Season 5 (Netflix Original)
Glitter Force Doki Doki, Season 1 (Netflix Original)
I Am Sam
Marvel's The Defenders, Season 1 (Netflix Original)
What Happened to Monday (Netflix Original Film)
Available August 19
Available August 20
Available August 21
AWOL
Bad Rap
Beautiful Creatures
Gomorrah, Season 2
Unacknowledged
The Good Place, Season 1
UPDATE: The Good Place will now be available on the service on Aug. 21 moving forward from the original date of Aug. 29.
Available August 22
Lynne Koplitz: Hormonal Beast (Netflix Original)
Sadie's Last Days on Earth
Available August 23
Available August 25
Disjointed, Part 1 (Netflix Original)
Death Note (Netflix Original Film)
Based on the famous manga, Death Note follows Light Turner, played by Nat Wolff, as he struggles choosing between good and evil in order to punish others.
DreamWorks Dragons: Race to the Edge, Season 5 (Netflix Original)
Once Upon a Time, Season 6
Available August 29
Bring It On: Worldwide #Cheersmack
Ryan Hamilton: Happy Face (Netflix Original)
Available August 31
What's Leaving...
Leaving August 1
10 Things I Hate About You
Justice League Unlimited, Seasons 1-2
Justice League, Seasons 1-2
Babe
Babe Winkelman's Outdoor Secrets: 2014, Quarter 4
Babe: Pig in the City
Beneath the Helmet
Black Widow
Dirty Mary, Crazy Larry
Electric Slide
Elizabethtown
From the Terrace
From Time to Time
Goodbye World
Horsemen
Hunter X Hunter , Seasons 1-5
Josef Fritzl: Story of a Monster
Malibu's Most Wanted
Prefontaine
Russell Brand: End the Drugs War
Russell Brand: From Addiction to Recovery
Teacher's Pet
The Delivery Man, Season 1
The Diabolical
The Heavy Water War, Season 1
The Hunt, Season 1
The Little Engine That Could
The Lizzie McGuire Movie
The Verdict
Young Justice, Seasons 1-2
Young@Heart
Zack and Miri Make a Porno
Leaving August 4
Leaving August 5
Pelican Dreams
Personal Gold: An Underdog Story
Leaving August 6
Human Capital
The Spoils of Babylon
The Spoils of Babylon, a sweeping, delightfully weird epic of the Morehouse family, features an astounding cast of funny and talented actors, including Jessica Alba, Will Ferrell, Haley Joel Osment, Kristen Wiig, and Tobey Maguire.
Leaving August 9
Leaving August 10
Leaving August 11
Four Blood Moons
Jesus People: The Movie
Patch Town
Two Days, One Night
Leaving August 14
Leaving August 15
American Dad!, Seasons 1-4
To Kill a Mockingbird
Changing Seas, Seasons 3-6
Close Quarter Battle, Season 1
The New Frontier, Season 1
Top 10 Secrets and Mysteries, Season 1
Leaving August 23
Leaving August 24
Leaving August 25
October Gale
Paratodos
The Kidnapping of Michel Houellebecq
Leaving August 28
Leaving August 30
Leaving August 31
So be sure to catch those titles that are leaving, and check out the ones that are coming in August — which is fortunately just a few days away.
Check out the "Netflix" stream in the Bustle App for more Netflix news, plus recommendations on what to watch next.