Here's Everything Fans Need To Know About 'Grey's Anatomy' Season 15 To Get Ready For The Drama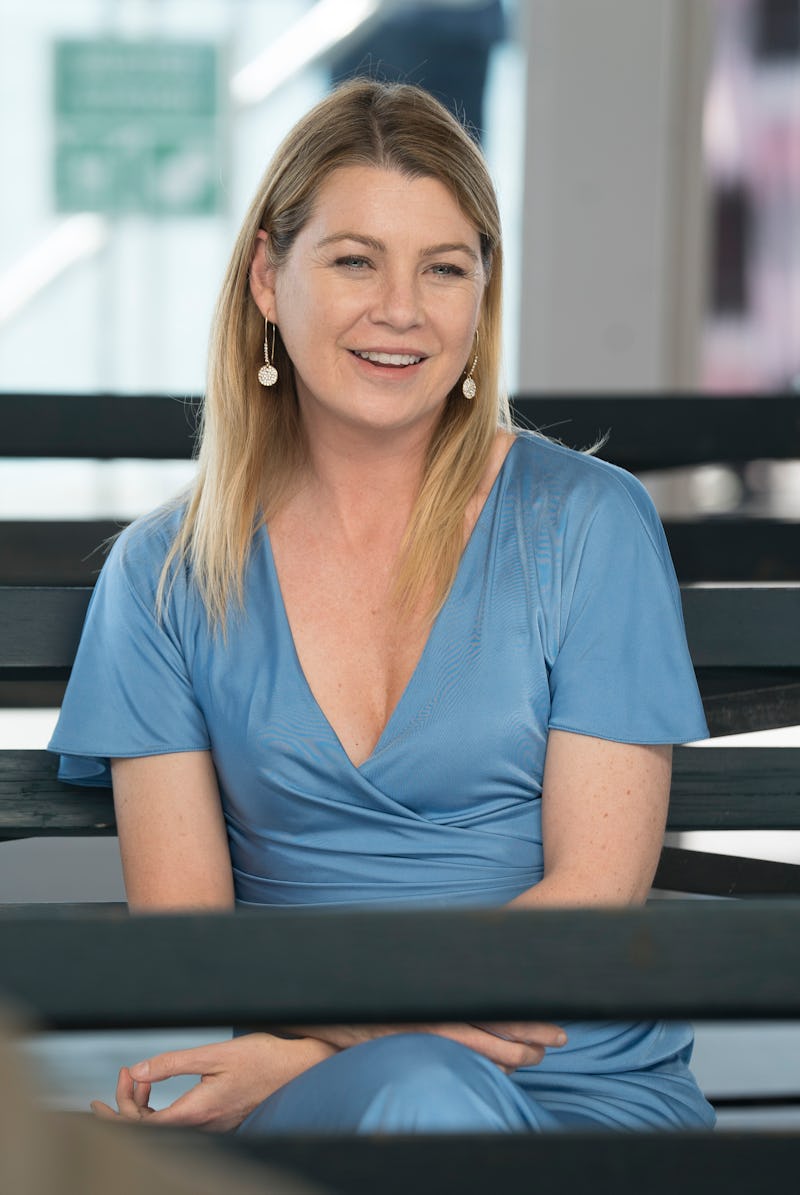 Eric McCandless/ABC
Summer may be coming to an end, but the good news is that it means the return of your beloved fall TV shows is right around the corner — including everyone's favorite medical drama Grey's Anatomy. Given how Season 14 came to a close, fans are eager to scrub back in with the doctors of Grey Sloan Memorial to see what newfound drama will unfold. Specific plot details may remain somewhat scarce, but everything we know about Grey's Anatomy Season 15 thus far indicates that it's going to be yet another unforgettable year, full of intriguing love stories, complicated surgeries, and yes, a ton of elevator rides.
Life in this particular Seattle hospital is never easy (seriously, this place appears to be a magnet for trouble), so these characters are sure to have their work cut out for them. But that's all part of what makes this show so addictive all these seasons later. You never quite know what to expect. That doesn't mean that we shouldn't try to garner as much information as possible for the upcoming season, though. So if you're getting anxious for Grey's Anatomy's return, here's everything you need to know about Season 15 that's guaranteed to get you even more excited for fall.
The Premiere Date
ABC has announced that Season 15 will make its grand debut on Thursday, Sept. 27, so mark your calendars now because this is one episode you aren't going to want to miss.
It'll Be Two Hours Long
Just in case the mere joy of returning to Grey Sloan Memorial isn't quite enough for you, never fear — the episode will be doubled in size, lasting for two full hours from 8 p.m. to 10 p.m.
Arizona Robbins & April Kepner Won't Be Involved
Back in March, the shocking news of Sarah Drew and Jessica Capshaw's departures from the show were announced, leaving many fans worried the characters would be killed off. Thankfully, that wasn't the case, but the actors still won't be appearing in Season 15 now that Arizona has moved to New York so Sofia could be closer to Callie and April has quit her job and married Matthew. Grey's will undoubtedly still be great, but it definitely won't be the same without them.
Teddy Is Here To Stay
In the finale, it was revealed that Teddy is pregnant, presumably with Owen's baby, which will certainly help to complicate his recent reconciliation with his ex-wife, Amelia. But if you think this issue is going to blow over easily, think again because Kim Raver has been bumped up to a series regular role on the show. The Teddy and Owen drama is only just getting started.
A New Doctor Is Scrubbing In
TVLine reported back in July that Chris Carmack, best known for his roles in The O.C. and Nashville, was cast in a recurring role as an orthopedic surgeon. Could he also serve a potential love interest for someone as well? We'll just have to wait and see.
Thatcher Grey Will Make An Appearance
Jeff Perry will be reprising his role as Meredith's father, having not appeared on the show since Season 7, so this will definitely prove to be an interesting turn of events. What's he doing there and, more importantly, how will it impact Meredith?
Meredith Will Find Love Again
Details about Season 15 — which has already been dubbed as the "Season of Love" — have been a little mixed in regards to Meredith's love life. Originally, ABC entertainment president Channing Dungey told reporters at the Television Critics Assoc. summer press tour that Meredith's love life wouldn't be a main plot point in the upcoming season. However, series showrunner Krista Vernoff later clarified to TVLine that Meredith actually would be finding love in Season 15. "I can confirm for you that Meredith Grey is very much a part of our Season of love," Vernoff explained. "The question this season is not 'Will Meredith Grey find love again,' but 'With whom will she find love?'"
Word on the street is there's a new orthopedic surgeon who could definitely catch her eye, but, then again, fans never know how things will play out on Grey's Anatomy.