Here's How 10 Women Manage Their Work-Life Balance While Working Around The Clock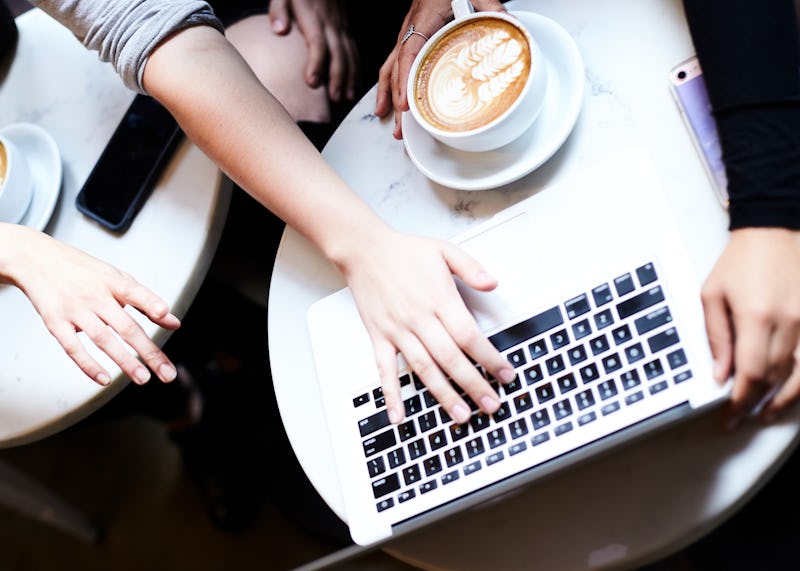 Hannah Burton/Bustle
Finding some sort of balance between work and your personal life seems like the ultimate goal for a lot of people these days. But that balance is starting to look really different as more millennials are affected by the gig economy, and working non-traditional work schedules is more the norm. According to Deloitte, self-employment is projected to triple to 42 million workers by 2020, and 42 percent of those workers is projected to be millennials. And those folks are working all kinds of shifts, from the night shift to flexible work hours or even remote work schedules. So how do they find ways to maintain a healthy balance between their personal lives and their work?
Recently, the Bustle Trends Group surveyed 283 women about their thoughts on work-life balance. Bustle also spoke to several millennial women about how they try to maintain work-life balance around their diverse schedules, and their answers were as diverse as they are.
What they told Bustle is that millennials across the country are making non-traditional schedules work for them. All of us have a lot going on — work, school, families, friends, side-hustles. You name it; they're doing it. But these folks told Bustle they're rewriting the rules on how to balance it all by making their own work schedules. Some request specific hours, some make their own hours, and others have just gotten super good at scheduling whatever time they have outside of work. However they're doing it, these millennials are making their work schedules work for them.