You Can Watch All The Real-Life Footage That Inspired ITV's 'Quiz'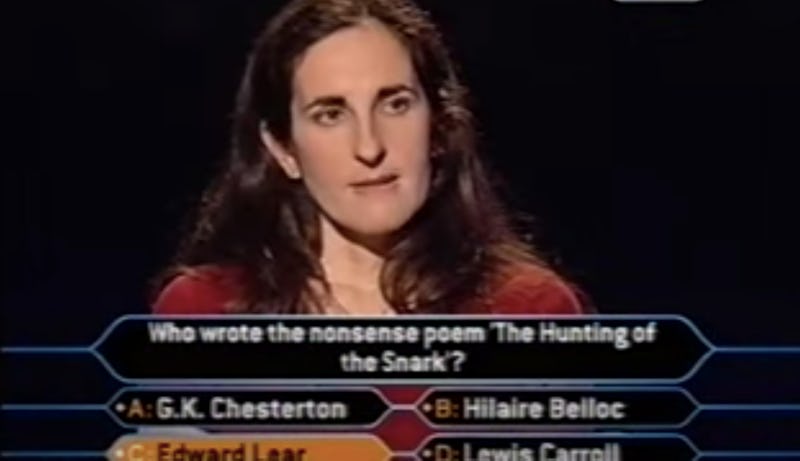 ITV's Quiz drew to a close last night (April 16), with Charles and Diana Ingram's court case ending in a guilty verdict. Although the outcome came as no surprise (the real-life Charles and Diana were convicted back in 2003), some viewers may still have held out hope. After all, Helen McCrory's performance as the couple's attorney, Sonia Woodley, was nothing short of *breath* *taking*. And now we are left with a Quiz-shaped hole in our lives, and nothing but time to fill it. So it's lucky, then, that the real-life footage from the Quiz characters' Who Wants To Be A Millionaire? appearances are available to watch online. Isn't the internet a wonderful thing?
For context, the real-life story of the Ingram's very public downfall goes like this: in 2001, Charles appeared as a contestant on Millionaire?. His wife Diana and brother-in-law Adrian Pollock had previously been on the show themselves, both winning £32,000. Despite fumbling the first few answers on night one, Charles came back the following episode and went on to win the £1 million. However, questions were raised almost immediately after Celador TV (the production company behind the show at the time) claimed they heard coughing from another contestant and from Diana in the audience at times that seemed to coincide with Charles changing his mind and giving the correct answer. As mentioned above, the couple, along with their alleged accomplice Tecwen Whittock, were found guilty of "procuring the execution of a valuable security by deception" on April 7, 2003. (They are now challenging that verdict, it was announce on April 15, 2020.)
Fans of Quiz presumably felt a tinge of sadness after the finale had aired; the show took to the nation by storm, racking up one of the highest viewership figures on ITV in recent years and gaining high praise from critics. So, if your thirst for the coughing scandal hasn't yet been quenched, below are all the snippets you can watch from the real-life events that inspired ITV's latest hit.