Here's What The 'Daria' Characters Look Like Today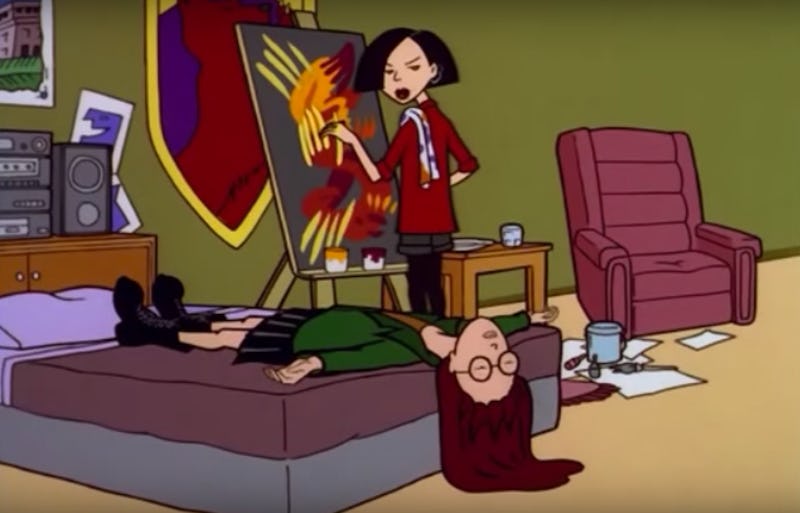 Two decades ago, MTV introduced an interesting teen character. Instead of boasting professionally blowdried hair and a wardrobe that no teenager could afford, her accessories were spectacles and sarcasm. The girls who watched her grew up, and so did she. If you've wondered what would Daria would look like now, you know, just casually in your room, then wonder no longer. This is a question the show's co-creator Susie Lewis asked of herself and applied to all the characters on the show for a piece in Entertainment Weekly. She and character designer Karen Disher teamed up and drew pictures of the characters as Lewis imagined them looking in 2017 — and even wrote a description for their current life situation.
As a huge Daria fan, I have to warn you guys that some of the results didn't feel all that spot on. For a start, even Jane Lane has had limited success as an artist, and you know the Sick Sad World addict was going to become a bonafide genius. But I appreciate the effort expended on these characters. As Lewis acknowledged, "A lot of the feelings that you have in high school are timeless." While I never thought that, all these years later, it would still be my all-time favorite cartoon, it's a testimony to the skill with which these characters were created.