Why Leslie Jones Should Actually Play Trump On SNL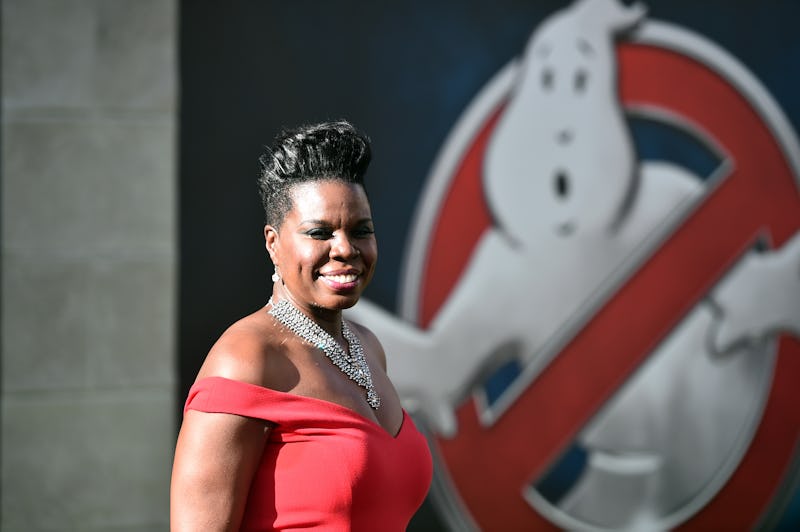 Alberto E. Rodriguez/Getty Images Entertainment/Getty Images
This week's episode of Saturday Night Live featured an incredible skit about cast member Leslie Jones' deep desire to play Donald Trump on the show, but even though she was kicked out of Studio 8H for her proposal, it really isn't such a crazy idea. Jones should actually play Trump for several, mostly political, reasons, but also because it would be freaking hilarious.
Jones as Trump makes perfect sense specifically because she's black. Trump's administration doesn't offer a lot of options for people of color, in either the real one or the satirical versions. However, that doesn't mean that the show can't choose to subvert that dynamic, which would be just as powerful a statement as the actual content of their political sketches. Even though Jones specifically says in the sketch that her desire for the part "isn't a Hamilton thing, [...] making a comment on race and politics," the show should totally do that. Having actors of color play white people is a great way to show that PoC belong in the real positions too. Jones is a hilarious actor who shouldn't be limited by Trump's racial exclusivity, and the show can expand its political commitment with a powerful statement.
SNL has also been plagued by similar, albeit less important, racial criticisms that still persist today. Jones and Sasheer Zamata are the only two black female cast members at the moment, and neither is given nearly enough to do on the show right now. Part of that problem, at least in the last two years, comes from the show's political bent, but again, SNL has the power and the opportunity to intentionally undermine that. Integrating their black cast members into more key roles is a way to truly demonstrate the ideals that the show preaches, and you know Jones would do a fantastic job with the part.
Jones is criminally underutilized on SNL and giving her a key role on the show for the next few years would be a great way to both elevate a black cast member and make a political statement. Plus, since the whole world knows how much SNL bothers Trump already, it would be the ultimate troll to have him portrayed by a black woman. Jones deserves more from the show, and it from her. She's totally right in saying her portrayal of Trump is what America wants, because as incredible as Alec Baldwin's Trump impression has been over the last year, everyone could use one less white guy shouting on their screen.