What Is Going On With Lena Dunham's Dog?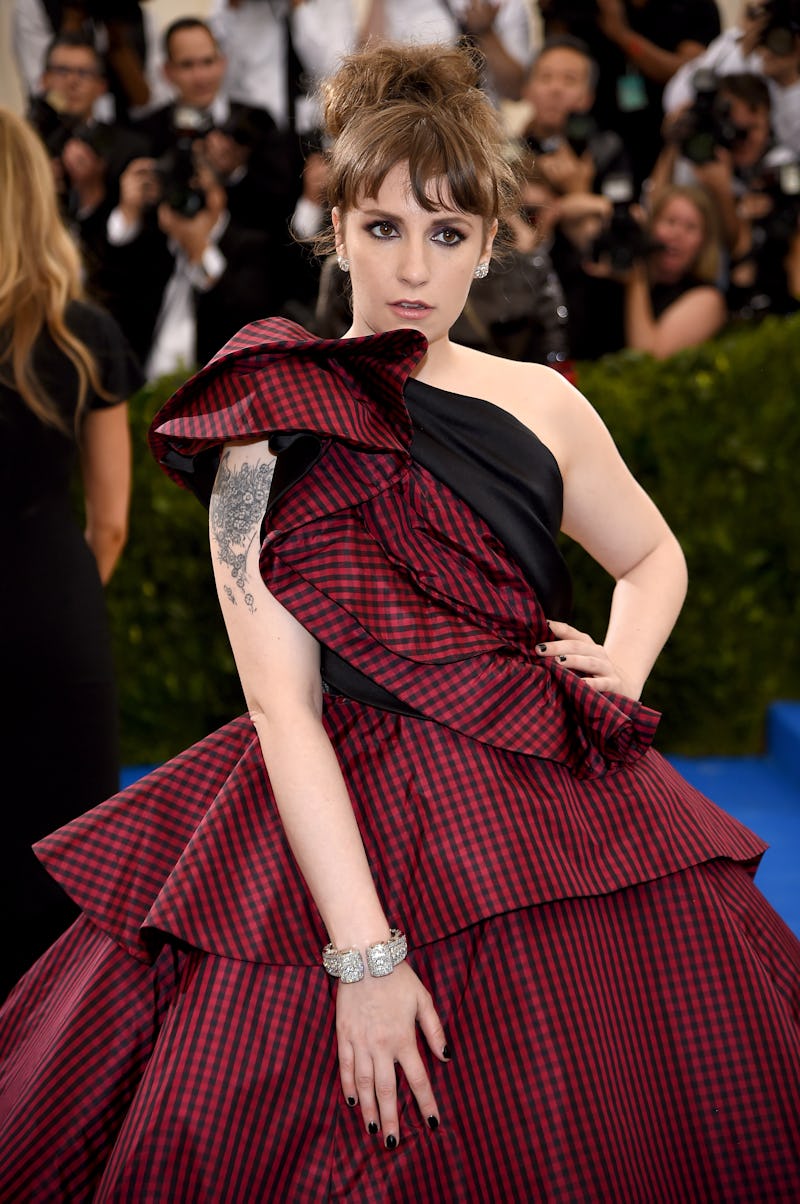 Dimitrios Kambouris/Getty Images Entertainment/Getty Images
You've probably seen a lot of headlines lately about Lena Dunham and her dog, but might not be totally clear as to why the situation is such a big deal. In general, it seems like people are often infuriated by Dunham, and she often receives backlash for things she says and does, especially by people who are bothered by her unapologetic feminist outlook. So why exactly are people freaking out about Dunham's dog, Lamby?
Well, a few weeks ago, on June 20, Dunham shared a note to Instagram explaining that she had found a new home for Lamby after caring for him for four years. "Sometimes when you love something you have to let it go," Dunham wrote in a caption accompanying a photo of herself and Lamby. "After four years of challenging behavior and aggression that could not be treated with training or medication or consistent loving dog ownership, Lamby went to live at an amazing professional facility in Los Angeles." Dunham also claimed that "Lamby suffered terrible abuse as a pup that made having him in a typical home environment dangerous to him and others." Nothing terribly shocking, right? From her initial message, it appeared as though Dunham was doing the responsible thing by finding her pet a new home.
But Dunham's Instagram note picked up attention when Robert Vazquez, a spokesman for BARC — the no-kill pet shelter that Dunham adopted Lamby from — gave a statement to Yahoo! Celebrity and disputed Dunham's claims about Lamby's behavior problems:
"When she adopted the dog from us, it wasn't crazy. I have pictures of the dog loving on Lena and her mom, which is weird if the dog was abused. It wouldn't be cuddling with her or be in the bed with her 'boyfriend' in the pages of Vogue."
Vazquez also disputed claims Dunham made that Lamby was abused and had multiple different owners before she adopted him. "If Lamby had a bad past or was abused, do you think BARC would have adopted him to Lena knowing she's a new star and put her — or the dog — in that situation?" he said. "We don't lie about the dogs' histories because that gets them returned — and mentally it's not good for dogs."
And therein lies the reason Dunham and Lamby have been at the heart of controversy — the different accounts of Lamby's past. Some users on Twitter have called out the fact that Dunham recently adopted two other dogs, many are taking the side of the shelter over Dunham's, and there also seems to be quite a bit of misinformation.
Dunham then addressed Vazquez's statement with a note on Instagram. "It's come to my attention that the staff at the shelter where I adopted Lamby have a very different account of his early life and behavioral issues than I do," she wrote in the caption of a photo featuring a drawing of Lamby. "While I'm sorry to have disappointed them, I can't apologize." She went on to explain how difficult of a decision it was to let go of Lamby, and said, "I have weathered a lot of micro-scandals but this one hurts MOST, because of the vulnerability of letting people know Lamby and my story, and because I miss him so damn much."
Matt Beisner, the owner of the facility that tried to treat Lamby's issues, recently spoke to TMZ and told the publication that from what he saw, Lamby did have severe behavioral problems. He claimed that the dog displayed aggressive behaviors and bit three handlers. However, Beisner confirmed that Lamby has been adopted by one of his former staffers and is doing better.
Sure, there are differing accounts of the pet's life before he was adopted by Dunham, but either way, it sounds like the actor did the right thing by finding Lamby a new home herself. There are plenty of other less responsible things she could have done. At the end of the day, Lamby has been adopted by a new owner, and there's really no need for the controversy to continue.