Lance Bass Had The Best Reaction To HGTV Buying The 'Brady Bunch' House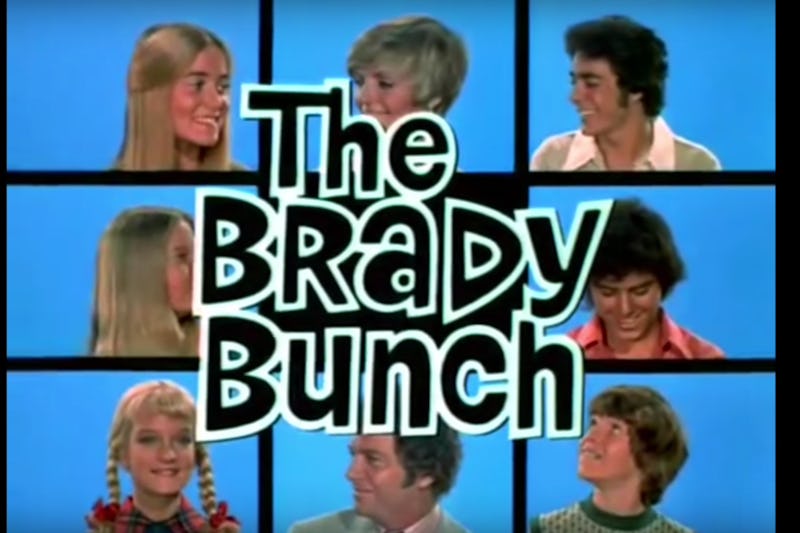 Courtesy of Paramount
There really isn't anything like a blast from the past to give you a kick of nostalgia. And watching The Brady Bunch will surely do that to you. Recently, the house used for the iconic show from the 1970s was up for sale, and had a ton of people scrambling to bid on it — even former boy bander Lance Bass. And on Tuesday, Aug. 7, an owner was finally declared. HGTV bought the Brady Bunch house and Lance Bass' reaction was actually pretty positive.
The Brady Bunch house went up on the market in July for $1.885 million, as reported by The LA Times, and one of the biggest name to make a play for it was Lance Bass, of *NSYNC fame. Bass believed he was in the lead, actually announcing on Twitter Aug. 3rd that he was the highest bidder and would soon become the owner of the historic TV landmark. He ended his tweet writing, "This is going to be a fun project!"
Confirming this further was another bidder, Jonathan Scott from HGTV's own Property Brothers. "I'm a little bummed that you out bid me (seriously) as I really wanted that house, but I'm very excited you're taking on this project," Scott tweeted. "Let me know if you want any help :) @hgtv #bradybunchhome #IconicDreamHome." While his show is on HGTV, it's still a little interesting that he tagged them in his tweet, considering they're the ones that outbid Bass. Of course, it could very well be just self-promotion, and not some kind of indication of what was to come.
Just two days later, Bass tweeted that his deal for the Brady Bunch home fell through, saying he was heartbroken because a "Hollywood studio" won the house instead, despite what he was told earlier. "I feel used but most importantly I'm hurt and saddened by this highly questionable outcome," Bass said in his statement. "I just hope it is not demolished." Fans now know that this "Hollywood studio" appears to have been HGTV.
It all worked out in the end, however, as Bass had written that his biggest fear was that the Brady Bunch house would be "demolished." Now that the former singer knows HGTV has plans to restore the home, he's not too sad. "I'd be pretty upset if it were anyone else, but how can you be mad at HGTV??" he Tweeted after the news broke. "Kudos HGTV, I know you will do the right thing with the house. That was always my biggest worry," he added.
Discovery, Inc. CEO David Zaslav told the public on Tuesday morning that the popular home and gardens channel acquired the house and has some sort of TV special in mind. "You may have heard that the house from the iconic series was recently on the market in California," said Zaslav, via Deadline. "I'm excited to share that HGTV is the winning bidder and will restore the Brady Bunch home to its 1970s glory as only HGTV can. More detail to come over the next few months but we'll bring all the resources to bear to tell safe, fun stories about this beloved piece of American TV history."
Everyone was worried (Bass included) that the property would have been demolished instead of restored or maintained. Now, any worried fans can rest assured knowing that the Brady Bunch house will indeed be brought back to what it looked like in the early 1970s when the Brady kids were running around. Of course the original series was filmed on a set, but the house itself was shown on exterior shots and was the basis for the house that fit nine.
If you've ever seen any show on HGTV, even for a few minutes, you'll know that this retro makeover is going to be successful and pretty epic. Though there has been no word on whether the restoration of the Brady Bunch home will itself be on HGTV, it's evident that whatever TV special or project they have planned is going to suit that house well.