Lance Bass Won't Be Buying This Iconic TV Home After All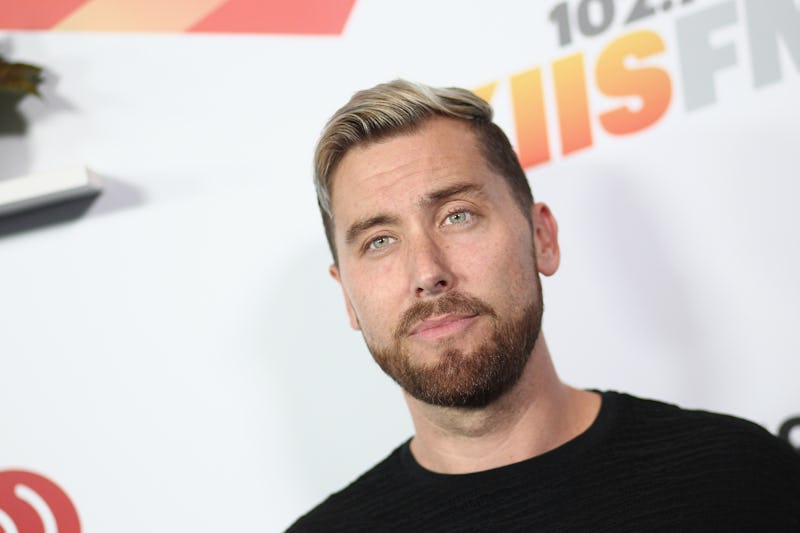 Tommaso Boddi/Getty Images Entertainment/Getty Images
The infamous Brady Bunch home has reportedly been sold, but it means bad news for one *NSYNC star. After announcing that he had the winning bid on the evening of Friday, Aug. 3, a Sunday, Aug. 5 tweet confirmed that Lance Bass isn't getting the Brady Bunch house after all. And he's understandably heartbroken about it.
According to the LA Times, the two-bedroom, three-bath Studio City home went on the market in July, for an asking price of $1.885 million. Owned by Violet and George McCallister, who are now deceased, it was reportedly sold by their children. Though filmed inside of a Hollywood studio, the exterior of the Studio City home was used for the Brady Bunch's opening and ending credits. And because of its recognizability, it's a hot commodity to those looking to obtain this piece of nostalgia goodness.
Bass, along with Property Brother Jonathan Scott, were two of the, supposed, many bidders interested in buying the property. And according to Bass' social media account, the singer believed he had the winning bid (which was said to be well over the asking price) as of his Aug. 3 tweet. In the message to fans Friday evening, the entertainer wrote, "Super excited to announce they accepted my offer on the #BradyBunch house last night!!! This is going to be a fun project!"
Confirming his prior interest in buying the iconic property, and offering his own expertise up in case the former NSYNC bandmember wanted help preserving the dream home, real estate enthusiast Scott responded, tweeting, "I'm a little bummed that you out bid me (seriously) as I really wanted the house, but I'm very excited you're taking on this project."
And topping off the initial excitement, Maureen McCormick, who played Marcia Brady in the series, even congratulated Bass on his big win. According to a later tweet, however, just after receiving the good news, Bass' heart was broken when he learned that he didn't have the winning bet after all. And instead, he lost the bid to an unnamed corporate buyer who, allegedly, was willing to purchase the home "at any cost."
In the Sunday, Aug. 5 tweet, Bass wrote, "Isn't a deadline a deadline? This was a dream come true for me and I spent the night celebrating amongst friends, family, and fans alike."
"I feel used but most importantly I'm hurt and saddened by this highly questionable outcome," Bass continued in the statement. "I just hope it is not demolished." Bass' disappointment is totally warranted. The entertainer shared his plans with fans to remodel the interior and preserve the 1970s flair the outside possesses on Twitter. And he even chatted with McCormick about her being his very first dinner party guest. Losing out on such an opportunity has to be tough to deal with.
To be fair, however, the corporate entity (who Bass hinted was a Hollywood studio) could have similar plans as the entertainer to preserving the Brady Bunch quarters. Sure, dinner parties and a remodeled, modern interior probably wouldn't be on its radar. But, it could have other goals in mind — like creating an official Brady Bunch museum and tourist attraction, or even continuing to use the property for filming.
Bass may not be the official owner, but as long as the home isn't demolished, every single fan of the legendary series wins.