Hillary Clinton Subtly Mentions Charlottesville In Her Barcelona Tweet & Twitter Loves It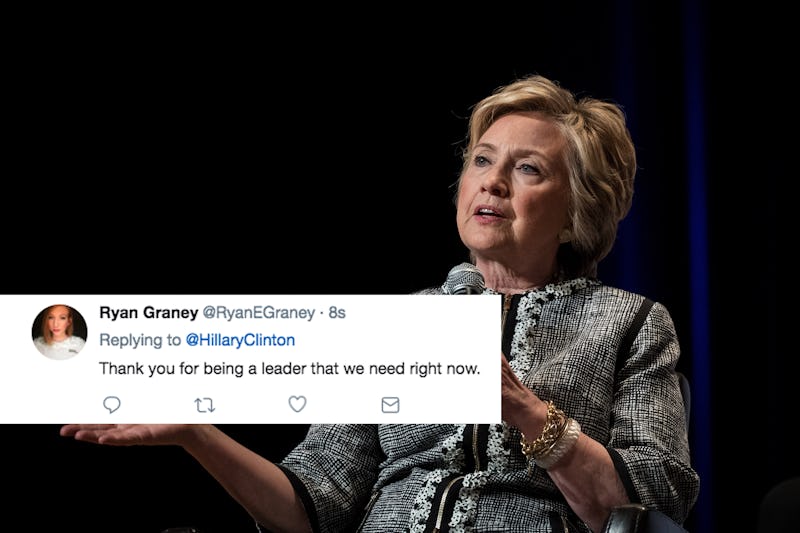 Getty Images
On Wednesday, Hillary Clinton tweeted a response to Barcelona's terror attack, which left 13 people dead and over 100 others injured earlier in the day. In her statement, she offered support for everyone affected by the violence, but also took things a step further by urging the nation, and the world, to "stand against terror wherever it strikes."
Given that the United States was rattled by a domestic terror incident just a few days ago, it can definitely be argued that Clinton's statement sends a strong message to the nation about how to move forward after the events in Charlottesville, Virginia.
On Tuesday, President Trump gave a press conference that focused on the events in Charlottesville, and rather than offer a message of unity, he continued to suggest that the tragedy was the result of violence from "both sides," and not white supremacists and neo-Nazis.
Naturally, Twitter was quick to point out the differences between the two statements. Here are some of the most interesting responses: