How Feminist Urdu Poetry Inspires Author Kamila Shamsie To Resist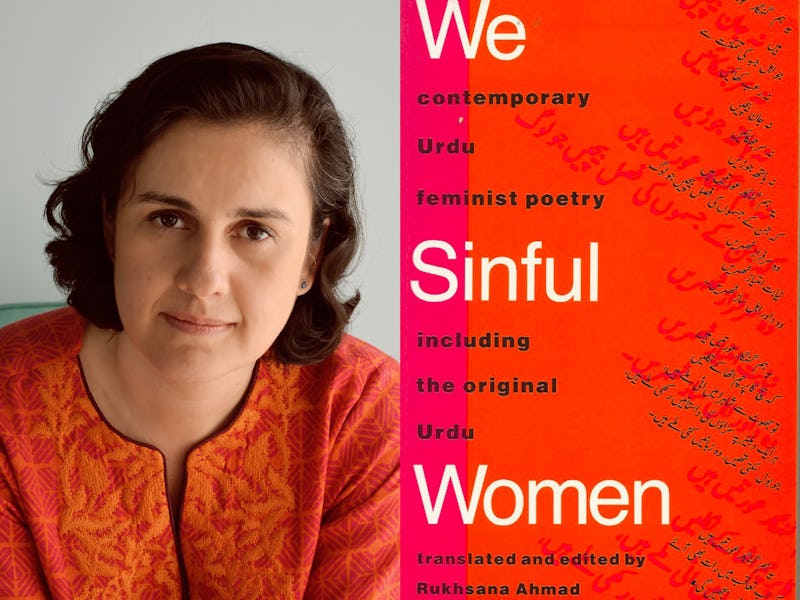 Zain Mustafa
In the months since Donald Trump has become president, more and more people have become inspired to join the Resistance — whether that means volunteering, campaigning, donating, making calls, educating themselves and others on the issues, or otherwise. Bustle's 31 Days of Reading Resistance takes a look at the role of literature and writing in the Resistance, both as a source of inspiration and as a tool for action.
Kamila Shamsie's powerful novels have earned her multiple prize nominations for the way they beautifully blend the personal with the political. Books such as Broken Verses and Burnt Shadows inspire Shamsie's readers to become activists, so it's no surprise that Shamsie herself loves to read books about resistance and political movements. And when you get a book recommendation from one of Granta's Best of Young British Novelists, you pretty much know it's going to be great.
Shamsie's latest novel Home Fire, which is on the Man Booker longlist, will be out in mid-August, and tells the story of a practically-minded young woman named Isma who is accepted to grad school in America — an ocean away from her sister and twin brother in London, whom Isma has taken care of ever since the death of their parents. While she's away, she can't help but worry about her reckless, political, passionate sister Aneeka, and her brother Parvaiz who has suddenly headed to Syria to chase his father's legacy. Home Fire is about love, loyalty, and sacrifice — and it makes the headlines we read every day hit home in a way that will inspire any reader to fight for what's right.
Home Fire by Kamila Shamsie, $14, Amazon
And once you've devoured Home Fire, Shamsie has three more recommendations for all you activists out there. With these books tucked under your arm, you'll feel ready to take on the world.
Kamila Shamie says: "I grew up in Pakistan in the '80s, a time of military rule and misogynistic faux-Islamisation (a phrase I always prefer to 'Islamist' which confers religious legitimacy on those carrying it out). Some of the strongest opposition to that rule came from feminists in Pakistan, including a number of remarkable poets. Because English was my primary language I missed out on the word of those poets until this collection - which has both the Urdu originals and their English translations. It includes some iconic poems such as Kishwar Naheed's 'We Sinful Women' and Fehmida Riaz's 'Chadur and Diwari,' which still give me chills with their power, their courage, their refusal to flinch before the might of an unforgiving government (Riaz was accused of treason and had to go into exile; Naheed was followed by the secret police everywhere she went. Now military rule has ended and they're still writing, and living in Pakistan.)"
Kamila Shamsie says: "I was lucky enough to be taught by the extraordinary Kashmiri-American poet, Agha Shahid Ali, while he was working on this collection. It is a haunting portrayal of the poet's homeland, Kashmir, as it suffers through a brutal crackdown by the Indian state. Re-reading the poems, I am reminded of the lessons Shahid taught in class and in his writing — the more powerful the subject matter you take on, the more rigorous and ambitious you have to be for your writing in order to attempt to do justice to what you're writing about. The idea of bearing witness as an act of resistance was probably something I first understood through this collection." 
Kamila Shamsie says: "'Feminist' isn't a term I ever did or would have rejected, but it was only as an undergraduate that I started to think more self-consciously about women's narratives. Sula was a defining novel in this regard; the first book I read that was really, properly about female friendships. But of course reading Toni Morrison is never only about one thing - race, gender, sexuality, societal convention - everything is in the mix, making you re-think your assumptions about the world and understand the interconnectedness of all kinds of power structures, especially if you're just nineteen years old (though you're never so old that you don't learn something new in the re-reading)."
Follow along all month long for more Reading Resistance book recommendations.