Every Single Thing In 'Anastasia' That Actually Happened IRL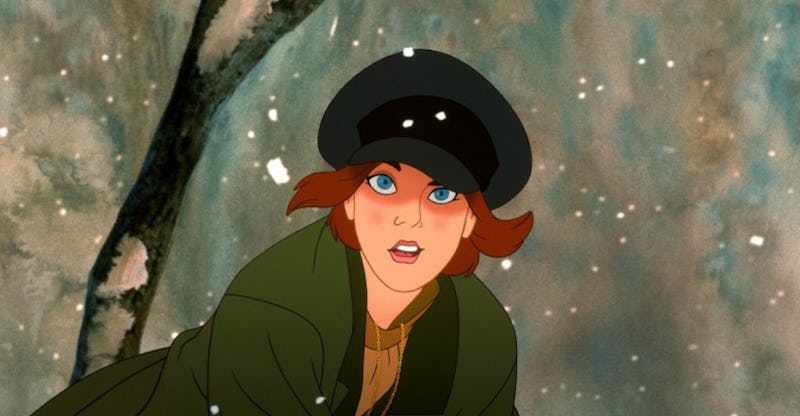 20th Century Fox
The mystery and myth surrounding the life (and death) of Anastasia Romanov sounds straight out of a movie, but, even still, the 1997 animated film decided to take creative liberties with her story. On the 20th anniversary of Anastasia, though, the question is how many liberties? After fact-checking Anastasia, it's clear that the animated film took creative liberties and then some.
It's not just the little details that the animated movie fudges, but the big ones, too. For starters, the true story of Anastasia, the daughter of Russian Tsar Nicholas II, doesn't end happily ever after, but in tragedy. In 1918, the young heiress was murdered alongside her entire family. Many people hoped that Anastasia had escaped, being that at the time of the assassination the Russian government never confirmed the deaths of the tsar's five children.
Adding to the mystery was the fact that many young women claimed to be the real Anastasia. This movie is actually based on Anna Anderson, who was the most infamous Anastasia imposter, which means the film was actually built on a lie. One, that would be debunked in 2009 thanks to DNA evidence, which proved that Anastasia's body was buried alongside the rest of her family. She had not escaped, but had lost her life too soon.
The real story of Anastasia is a tragic one that doesn't seem fit for a feel-good family movie, yet, with a few changes it does. So, let's take a look at what's fact vs. fiction in Anastasia.