'Z' Adapts Key Parts Of Zelda Fitzgerald's Life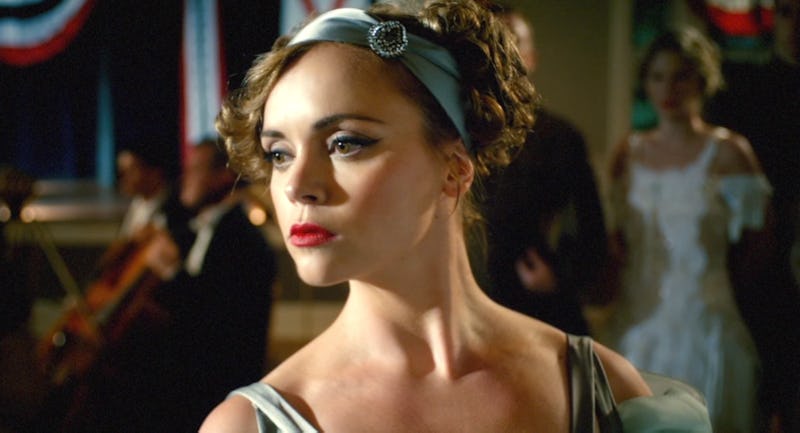 Amazon
The lives of Zelda Fitzgerald and her husband F. Scott Fitzgerald are well-documented, not only because of their writings, but because of their fame. Thanks to their celebrity status, there is no real mystery regarding whether or not the details of Z: The Beginning Of Everything are accurate. Amazon's new series stars Christina Ricci as the iconic Zelda and begins before she meets F. Scott and follows their tumultuous relationship. Yet, despite mostly sticking to the known facts about the Fitzgeralds, because of its source material, Z: The Beginning of Everything could still take some liberties with elements of Zelda Fitzgerald's life.
The title is based on a quote from F. Scott in a letter about Zelda where he wrote, "I love her and it is the beginning of everything." (There are variations of this quote, but this is the version used in the Amazon series.) However, the TV series overall is based on the book Z: A Novel of Zelda Fitzgerald by Therese Anne Fowler. The title of the 2013 book makes it clear that it's not strictly a biography, but a novelization of Zelda's history. While the book and series follow the true story of Zelda and F. Scott, Fowler also provided narration by Zelda. In the Amazon series, Ricci does provide some voiceover narration and though the events she speaks of are real, the words that she says are more speculative. Although Zelda was a writer in her own right, Fowler used artistic license to embellish her story to create a more personal perspective and so does Z: The Beginning of Everything.
While Zelda's narration may not be based on historical fact, the overarching story that Z: The Beginning of Everything tells is mostly true. As seen in the first episode of the Amazon series, Zelda Sayre was brought up in a middle-class family in Montgomery, Alabama, and was the daughter of a prominent judge. According to the Encyclopedia of Alabama, she was a socialite and known for her ballet dancing before she knew F. Scott. And like the pilot episode portrays, the couple did meet at a country club dance in 1918 when the aspiring author F. Scott was stationed at a nearby army base.
Season 1 of Z: The Beginning of Everything will premiere in its entirety on Jan. 27 and as the first season unfolds, it will follow Zelda and F. Scott as they become celebrities together in the 1920s flapper era. Although their fame occurred because of F. Scott's writing, Zelda was an integral part to his success as she inspired the characters in his works. Like the below trailer shows, F. Scott even used Zelda's words for his books at times, a fact some biographies have corroborated.
Although they were passionately in love, their relationship was also very troubled, thanks in large part to heavy drinking and Zelda's struggles with mental health. All of this drama will be covered by Z: The Beginning of Everything.
Yet, if the series sticks to its source material, there may be some fabricated moments on the show. For example, Anne Margaret Daniel, professor of literature at The New School and Fitzgerald scholar, took issue with Fowler's book in an essay for Huffington Post. She noted that Fowler had stated that she attempted to "adhere as much as possible to the established particulars" of the Fitzgeralds' history, but Daniel thought Z: A Novel of Zelda Fitzgerald would have been "far better served by flat-out calling itself fiction."
One part of the book that particularly irked Daniel was the way Fowler represented the relationship between the Fitzgeralds and Ernest Hemingway. While Season 1 of Z: The Beginning of Everything does not cover this territory, Fowler herself admitted to NPR that she made an "executive decision" in explaining why Hemingway came to detest Zelda, which could potentially play out on future seasons of the Amazon series.
While the creative liberties taken by Z: The Beginning of Everything probably won't bother casual fans of the Fitzgeralds, people who have studied their history could be annoyed by the fictionalized parts of Zelda and F. Scott's story. If you are a stickler for the rules, then you may want to embark on Nancy Milford's 1970 biography about Zelda, which The New York Times called "excellent and exhaustive." Or, if you really want a story in Zelda's own words, read the only book she ever published — the semiautobiographical Save Me the Waltz. However, if you are intrigued by Zelda Fitzgerald no matter what and would consume anything about her, you'll probably be satisfied with the generally accurate depiction of Zelda in Z: The Beginning of Everything.