9 Ways Working In A Bookstore Can Change The Way You Look At Books Forever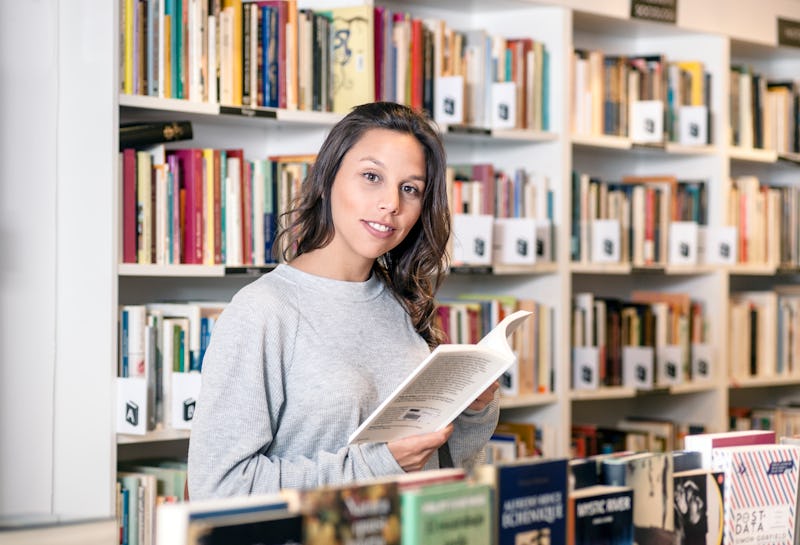 Maica/E+/Getty Images
I never planned on becoming a bookseller. In fact, it was the farthest thing from my mind until suddenly, there I was, handing in my resume. I had been moving jobs a lot since I graduated college (first as an Arts & Entertainment writer, then a Fashion Freelancer, Corporate Creative, Associate Editor, Social Media Manager, then Freelancer one more time...) and had found myself in a slump. I was working on my own projects and making exactly zero dollars, and looking to get out of the house and off the computer for a few hours every week. I had always loved books, and bookstores, and so threw caution to the wind, walked in to one of my favorite shops, and applied.
My on-a-lark retail stint would end up lasting almost three years and, in many ways, totally changing my life both as a reader and otherwise.
Sure, I could write a novel about all of the frustrations that come with bookselling (rude customers, minimum wage, the backbreaking labor of all-day shelving) but there are tons of amazing things about working with books, too. So much so that I think any book lover would benefit greatly from being a bookseller at some point in their life, even briefly. I've compiled nine of the biggest ways bookselling changed my reading life below, if you're looking for a little inspiration.