6 Ways Being Cynical Changes Your Brain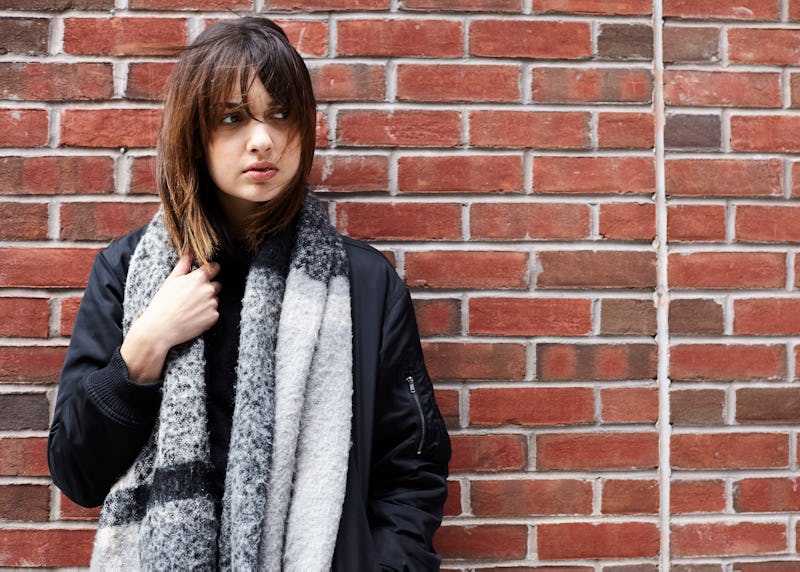 Hannah Burton/Bustle
If you're someone who always sees the cup half empty, you may be hurting yourself more than you realize. Having a bad attitude about life can seem harmless, but it can have some profound effects on your wellbeing. There a number of ways being cynical can change your brain, and it can impact everything from your mood to even your risk of disease in the future. Although it may not come naturally to you, adopting a more optimistic attitude can help bring about some positive changes into your life.
"Every thought we have changes the structure of our brains," cognitive neuroscientist Dr. Caroline Leaf, tells Bustle. "If we constantly have negative thoughts, always imagining the worst, we build these thoughts into our brain, which affects our future thoughts, words, and behavior. It is, of course, normal to be a little 'pessimistic,' which often helps us see our circumstances for what they are [...] On the other hand, deliberating on our negative thoughts and feelings and allowing pessimism to take over our minds is incredibly damaging to the brain."
For the sake of your health, it's time to flip that bad attitude around. Here are six ways being cynical can change your brain, according to experts.