7 Habits That Literally Cause Your Brain To Shrink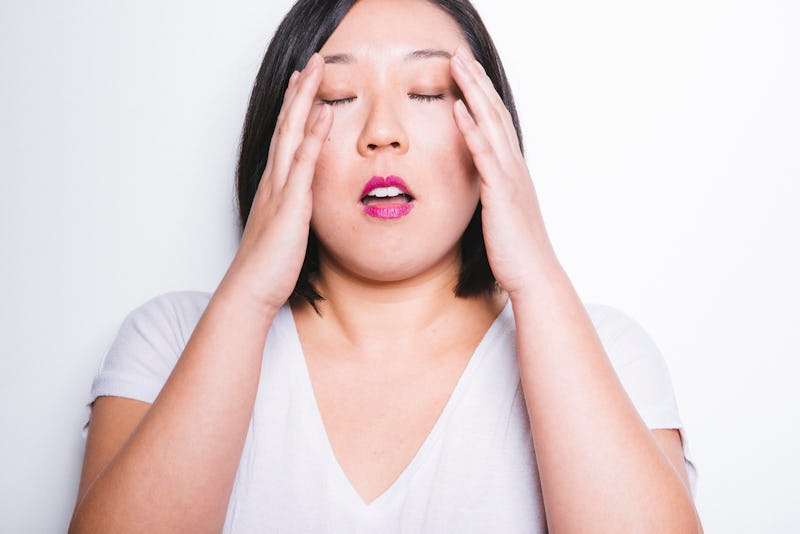 BDG Media, Inc.
It might sound creepy to imagine your brain shrinking, but it's something that's part of the natural aging process. However, certain types of lifestyles are worse for your brain, and there are a number of habits that can cause your brain to shrink. As you can imagine, you don't want your brain to prematurely shrink in size, so avoiding these habits can help your cognitive health be at its best.
"Although a shrinking brain seems like some kind of bad Halloween story, our habits can actually change the structure of our brain — for better or for worse," cognitive neuroscientist Dr. Caroline Leaf, tells Bustle. "The brain is neuroplastic, which essentially means it can change. Negative behaviors and toxic environments can affect the manifold functions and structure of the brain and can potentially cause the brain to 'shrink' over time."
Typically, the brain only truly shrinks in size due to aging and/or disease, which destroys cells within the brain making it physically smaller over time, cognitive neuroscientist Dr. Jared Cooney Horvath, tells Bustle. Most other processes simply reduce brain density, which mean they don't kill cells, but they decrease the amount of communication between them.
To keep your brain as healthy as possible, you'll want to be mindful of these seven habits that could cause it to shrink, according to experts.