7 People Reveal How They Supported A Partner With Postpartum Depression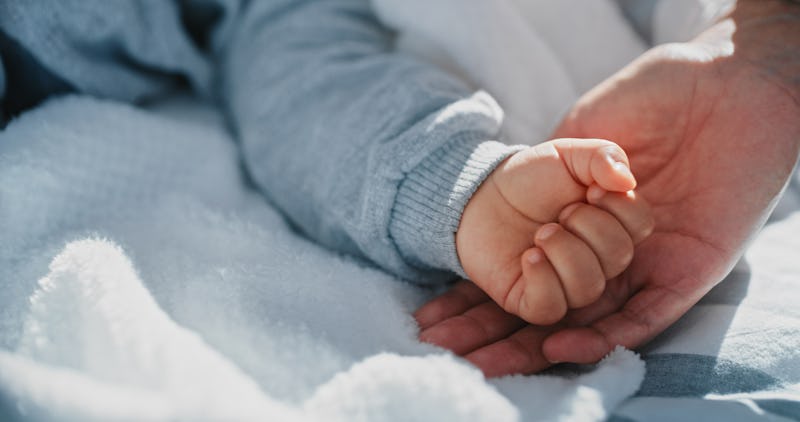 Kobus Louw/E+/Getty Images
It's no secret or surprise that giving birth takes a toll on a person's body. Creating life and then pushing that life into the world is obviously pretty physically demanding. However, we don't often talk about the emotional and mental health effects giving birth can have on a new mother. Like overall conversations on mental health, conversations about postpartum depression and other mental health conditions associated with giving birth are likely not happening as often as they ought to be. To understand how to help someone with postpartum depression, we first need to be having healthy conversations about new mothers' mental health as a whole.
An estimated one in nine women experience postpartum depression, according to the American Psychological Association. 80 percent of mother experience some form of the "baby blues," which are characterized by feelings of worry, unhappiness, or fatigue experienced in the week or two after having a baby. In part because of stigmas surrounding mental health, many women don't talk openly about these experiences. Model, author, and TV host Chrissy Teigen recently made news for her essay on her experience with postpartum depression. As she wrote in her essay for Glamour, "Before this, I had never, ever — in my whole entire life — had one person say to me: "I have postpartum depression." Women like Teigen who are speaking up about their own experiences are helping make mental health a natural part of the post-pregnancy conversation, rather than a taboo one.
In an effort to open up and continue the conversation, one person took to Reddit to ask people whose partners had experience postpartum depression, "What did you do to help ensure your wife made it through that rough patch?" Here are seven things they did to show support for their loved one.