The Crystal You Need In 2018, Based On What You Want To Achieve In The New Year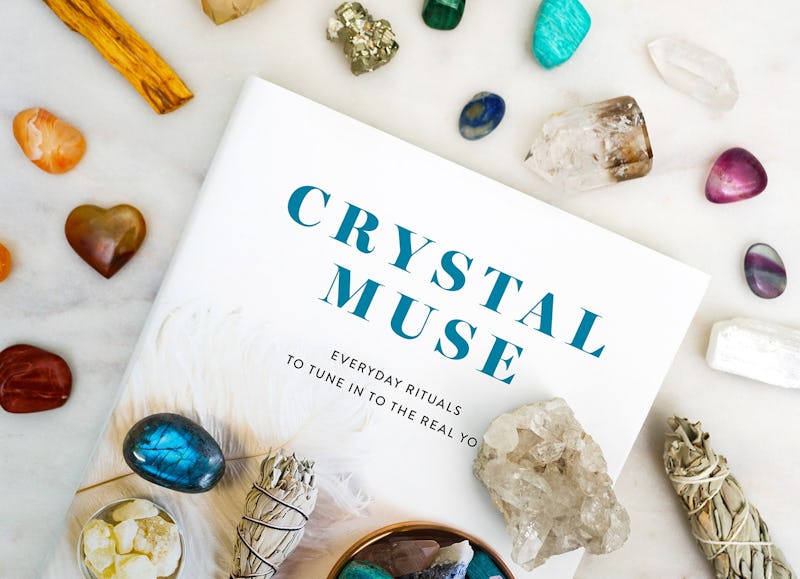 Energy Muse
As the new year inches closer and closer, you may be in the process of deciding how next year will be different from this one. Maybe that means letting go of some of the emotional baggage of 2017, and hopefully it means working towards manifesting more positive experiences in 2018. In either case, Heather Askinosie, the co-author of Crystal Muse: Everyday Rituals To Run In to the Real You and co-founder of Energy Muse, believes that crystals can assist in your new year's goal, but she cautions against believing that they can "magically transform your life."
"Working with crystals is like any new diet or fitness regime: you have to put in the work," she tells Bustle. "Like any new program, it takes time and consistency to get results. The magic is not the crystal; it's you. It's not doing the work, you're doing the work. It's an ally on your journey. A tool to help you get where you want to go."
Askinosie says that everyone should choose one crystal to work with throughout the year. "Keeping it really, really simple allows you to stick with that one core theme throughout the whole year," she says. "This isn't to say that you can't work with other crystals, or set multiple intentions, but this one crystal ally will remain by your side the entire year to constantly bring you back to your one focused intention or resolution."
Crystal Muse by Heather Askinosie and Timmi Jandro, $19, Amazon
Of course, before you can begin to work with the crystal, you have to choose it first. Crystal Muse, the book Askinosie wrote with her Energy Muse co-founder Timmi Jandro, offers practical help for choosing and using crystals to their maximize advantage in your life. Askinosie recommends getting out of your head and trusting yourself to make the right decision about what you need. Go online and take Energy Muse's crystal test or head to a store and allow yourself to choose a crystal based on your intuition.
"You'll know which crystal is right for you, because you know yourself better than anyone else," Askinosie says. "Some will feel light, some will feel heavy. Some will draw you in, and others you will pass by. It's your intuition's way of talking to you."
Askinosie also recommended a few crystals for Bustle readers, based on some common New Year's Resolutions. Take a look below: