Dan Stevens & His Wife Had An "Instant" Connection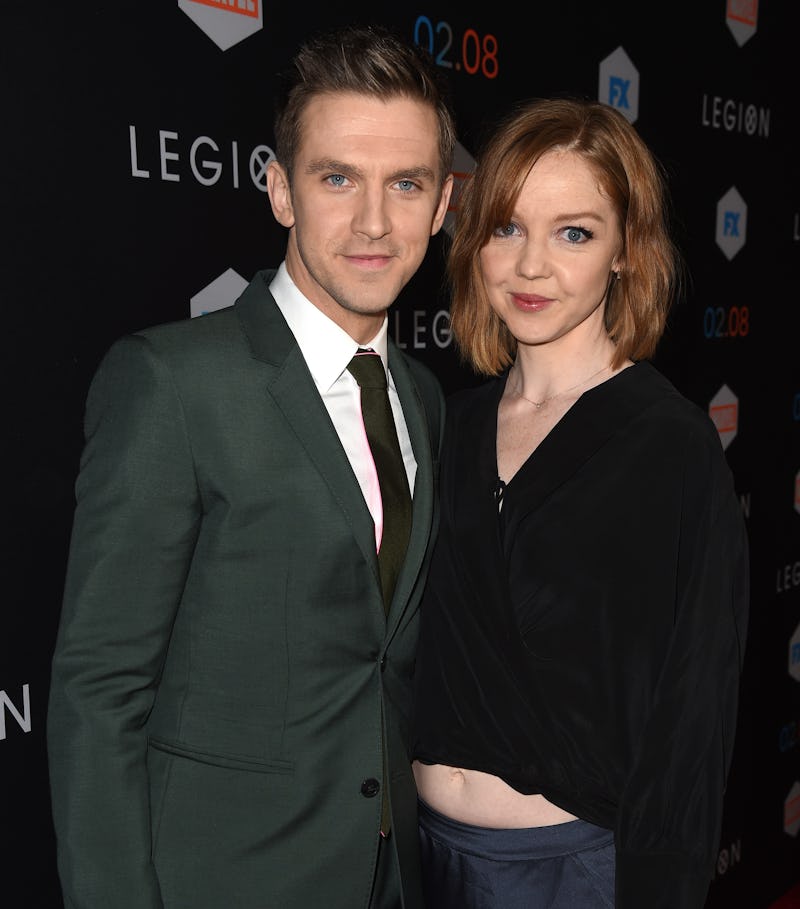 Kevin Winter/Getty Images Entertainment/Getty Images
Dan Stevens is no stranger to falling in love onscreen. From his time as Matthew Crawley on Downton Abbey to his most recent role as the Beast in Beauty and the Beast, the 34-year-old has became a fan-favorite and someone capable of making viewers swoon. But what about his real life? Has he been as lucky when it comes to love? Seeing as he's been married to Susie Hariet since 2009, he definitely has. If you're curious and want to know if their story is anything like Matthew and Lady Mary's or the Beast and Belle's, let's talk about how Dan Stevens met his wife.
Basically, it was love at first sight for these two. If only we could all be so lucky to find our OTP and have an "instant" connection, which is exactly how Stevens described his first encounter with Hariet. While chatting with The Telegraph in August 2011, the Legion star dished that they first met in 2006 while working at different theaters in Sheffield, England. "I was getting my kit off every night at the Crucible doing The Romans in Britain, and she was appearing in a musical. We met and it was pretty instant."
Per The Telegraph Hariet is a "South African jazz vocalist-turned-singing teacher." And Stevens considers himself extremely "lucky" to have found someone so wonderful and who respects his career. "I'm lucky to be married to someone who entirely gets what I do," he said. "She is totally sympathetic to the actor's life. Her own mother was an actress, so she sort of grew up with it."
Ever since their meet-cute, Stevens and Hariet have built an amazing life together. According to a 2017 Telegraph interview with Stevens, they moved to New York from London in 2013 and live in Brooklyn. They also have three children, 7-year-old Willow, 4-year-old Aubrey, and 10-month-old Eden.
If you're wondering, Stevens and Hariet are still head over heels in love to this very day. "If it feels right, it feels right," he told The Telegraph. "We fell in love and that was it. Three children on and it's still magical." They also love to travel together and explore new things. "We enjoy taking our kids to see beautiful natural spots," he said. "Wherever we are in the world, we always try to find something like that."
Yeah, they're kind of like a real-life Mary and Matthew, minus all of the drama and how much time it took for them to finally get together and the fact that they were distantly related. Also, Stevens is just as romantic and perfect as his Downton character. The way he gushes about his wife, their life, and their kids is enough to make anyone swoon.