Liz & Jade Were Pals Before 'The Bachelor'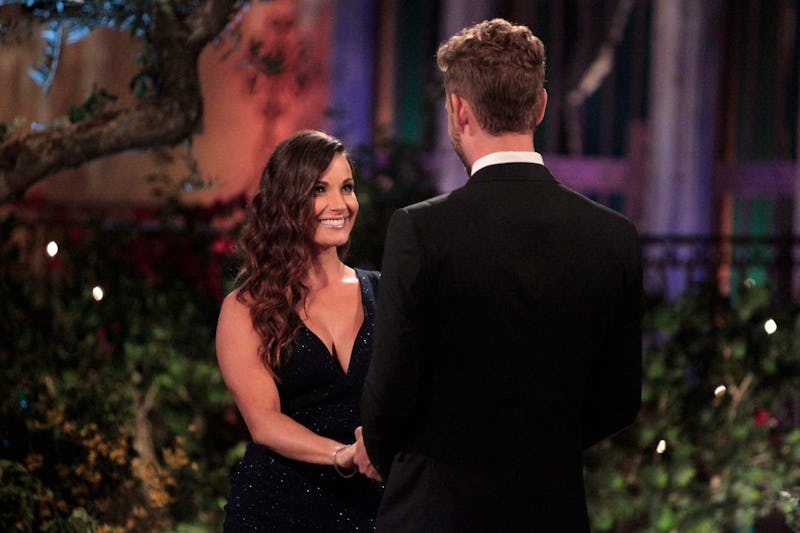 Rick Rowell/ABC
Bachelor Nation is just one big happy family — you get on the show, you get on a spinoff of the show (or you get your own spinoff, which is really ideal), and then, if all else goes well, you get married on the show! One such couple who got married on the show was Jade and Tanner Tolbert, whom got married in the beginning of 2016 in a gorgeous televised Bachelor wedding. Fast forward a year and Liz Sandoz, who was Jade's maid of honor at her wedding, is now on Nick Viall's season of The Bachelor. But, how did Jade and Liz meet before The Bachelor?
There's no Bachelor connection between Jade and Liz, (I mean, there is now, but there wasn't before.) In fact, according to an Instagram Jade posted around her wedding, Jade and Liz have known each other since kindergarten, so when I say they go way back, these two go way back. Like, they were probably eating paste and finger painting together, all in matching tunics and stirrup leggings (I know because I wore those, too). It's nice that even though Jade and Tanner got married on television, they were still able to have their nearest and dearest in their wedding.
Jade met Liz, Liz met Nick at Jade's wedding, and now Liz is on Nick's season of The Bachelor. Considering the fact that Liz admitted that she and Nick hooked up following Jade and Tanner's nuptials, this season of The Bachelor is going to be interesting, and definitely pretty complicated once the other ladies find that little factoid out. At least, though, Liz will have Jade, her best friend in the whole world, to support her. I'm sure Jade has plenty of Bachelor advice for her lifelong BFF, so she's off to a good start.