Leonardo DiCaprio & Nina Agdal Have A Cute History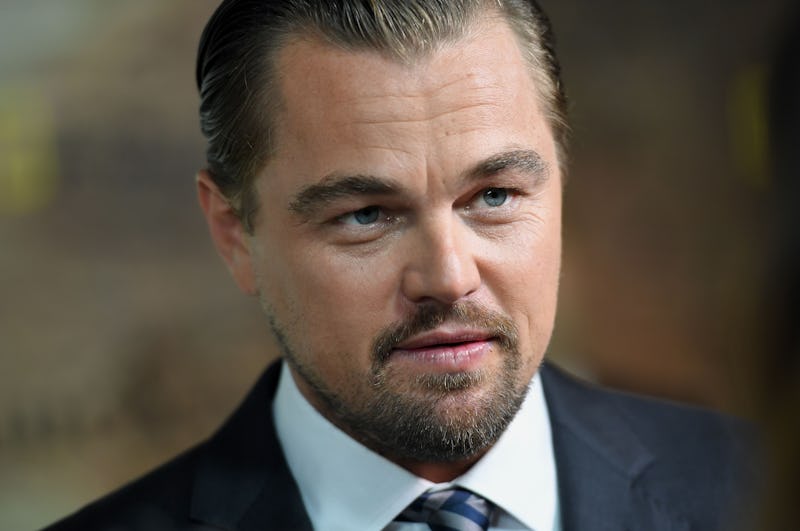 ANGELA WEISS/AFP/Getty Images
Keeping up with the newest model that Leonardo DiCaprio is dating is typically a fool's errand, he's at least been with the same person since this past summer. I'm ready to commit some brain cells to this, so, how did Leonardo DiCaprio and Nina Agdal meet? While their paths crossing again more recently might have been the impetus they needed to take their relationship to the next level, the pair have actually known each other for at least three years.
They were seen together as far back as 2014, when they were spotted leaving a club together after the Super Bowl. At that time, the Danish Victoria's Secret model was just 21, and dating The Wanted's Max George. Meanwhile, DiCaprio was linked to yet another 21-year-old model, Toni Garrn. The pair were seen leaving a New York City club called Club Avenue separately, getting into the same car, and then ducking down to avoid being seen together — all very innocuous tactics that you use when you are absolutely not involved with someone at all even a little bit. Ahem.
Agdal insisted nothing happened between her and DiCaprio at that point, however, and simultaneously gave some background about how the two met when she spoke to Us Weekly in 2015. According to her, DiCaprio had never even hit on her: "Of course I've met him, but Leonardo just goes out with the same group of people as everybody. He's a nice guy, but no." So it sounds like these two just ran in the same crowd — which you might have noticed, if you keep track of DiCaprio's long string of model ex-girlfriends.
But their more recent rekindling — or just kindling, depending on your view of the 2014 hangout — appears to have been spurred by the two crossing paths at the Cannes Film Festival in May 2016. Both were highly visible on the party scene, and, just a month later, they were spotted together in Montauk, starting rumors that they were a couple. Just another month after that, they caught kissing on a beach in Malibu, pretty much confirming the relationship.
So that's how this beautiful and talented couple met. I hope they have what it takes to make it longterm, because they're cute AF.