How 'Vanderpump' Star Stassi Met Her New Beau Will Give Weary Daters So Much Hope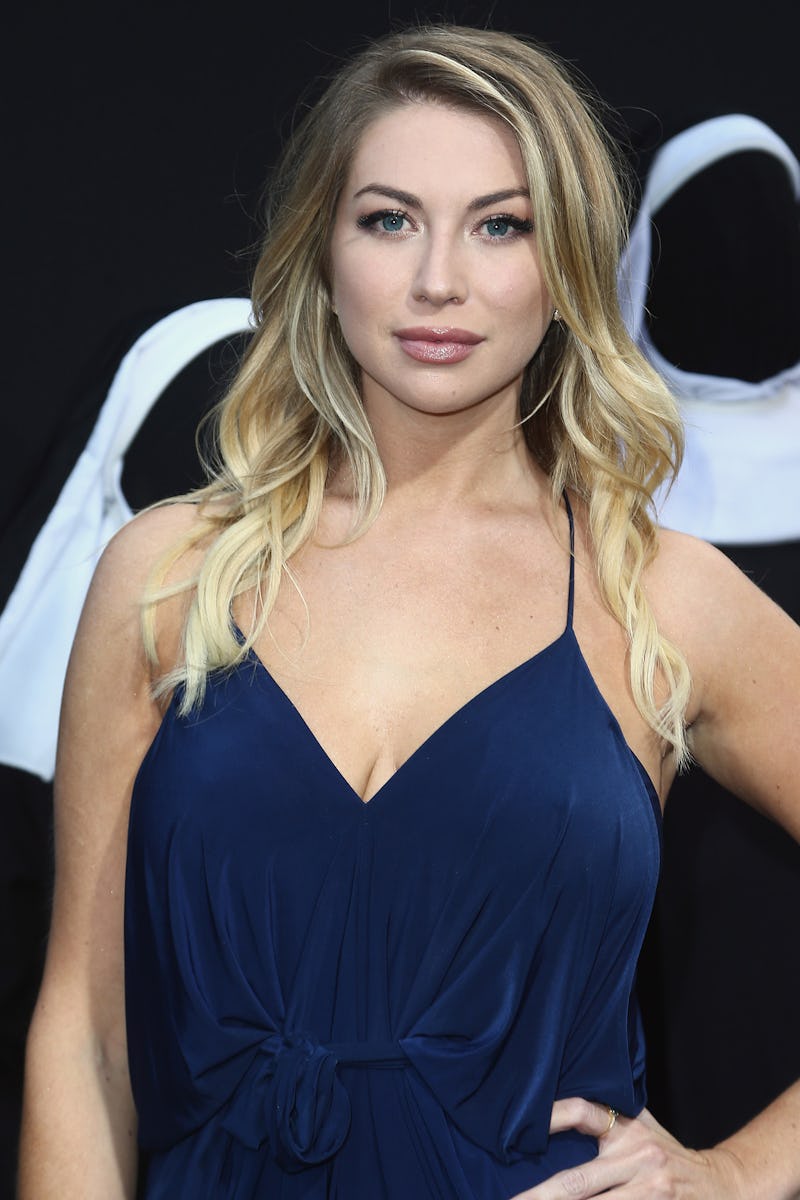 Tommaso Boddi/Getty Images Entertainment/Getty Images
Dating is hard, and it's probably harder when you're in the public eye — it's difficult to tell who wants you for you versus who wants you to be a platform for their new boot camp-style workout. Vanderpump Rules star Stassi Schroeder has dated, well, a few duds over her time on the show, but her latest guy, Beau Clark, seems like a winner. He's cute, yeah, but he has his own job and his own life and, most importantly, likes her a lot. And how Stassi and Beau met on Vanderpump Rules is a hopeful reminder that maybe online dating doesn't have to be the default way of meeting people.
During an appearance on Watch What Happens Live, Stassi explained that she met Beau through her besties Kate Maloney-Schwartz and Kristen Doute. And it's not like they were hiding this great guy this whole time — Stassi kept passing on the introduction. Beau, who works in commercial casting, was also hesitant. He admitted on Stassi's podcast, Straight Up With Stassi, that while he knew who she was, he wasn't sure if she would be the kind of girl he was looking for. "I just scanned through [her Instagram] pictures and I was like, 'The bleach blonde hair, she's probably got Botox, she's probably got fake boobs.' And I was like, 'She probably goes to Nightingale and gets table service, bottle service, whatever you call it,'" Beau said. "Just not my cup of tea at all."
Thankfully, Beau decided not to judge a book by its cover, because the two have been happily paired up for a while now. Their international adventures have been well-documented on the Instagram that initially put Beau off, and now, they're taking the next step in the relationship: Beau will appear on Vanderpump Rules Season 7.
Still, it wasn't an easy decision. "Actually, when we first started dating and, like, I had to have that awkward conversation. He's like, 'Yeah, no,'" Stassi told Entertainment Tonight. "He's like, 'I'm not doing a reality show.' He's like, 'No, I have a normal career.' Like no." Stassi went on to say that she "tricked him" into being on the show, and that her BFFs are now BFFs with her boyfriend and all is well. "I should have listened to my friends when they're like, 'We want to introduce you to who we think you should date,'" Stassi said. "Finally, I listened to them — after 10 years — and they did, and it worked out."
Beau being on Vanderpump Rules is a strong sign for the couple. Patrick Meagher, Stassi's ex, refused to be on the show until Season 6, and it put a strain on their relationship because she couldn't be with him as much when she was filming. With Beau on the show, he can always be by her side, whether she's just hanging out with her friends or navigating the next big SUR-induced drama. Stassi seems like she's finally found her match in Beau. Best of luck to this happy couple!