Here's How Taylor Swift & Joe Alwyn May Have Met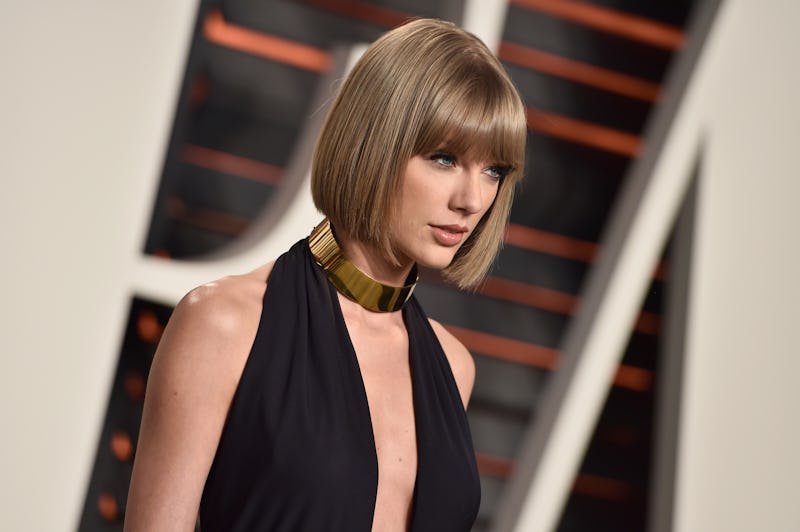 Pascal Le Segretain/Getty Images Entertainment/Getty Images
The rumor mill is working overtime to send everyone into a tizzy wondering how Taylor Swift and Joe Alwyn met. Obviously, the pair are keeping their lips zipped pretty tightly, but there is room for speculation. My best guess is that the two crossed paths through a mutual friend or at one of Alwyn's film premieres. In any case, after doing a remarkable job keeping her romantic life under wraps for the last few months, Swift is now rumored to be dating Alwyn, a British actor best known for the 2016 film Billy Lynn's Long Halftime Walk. While reports of their alleged relationship surfaced on Wednesday, they are rumored to have been a couple for a few months already. Bustle reached out to both Swift and Alwyn's teams for comment, but has not yet received a response.
So, let's talk about what we know — or at least, what we think we know. According to a source who spoke to The Sun, which was one of the first papers to report on the alleged relationship, Swift and Alwyn have known each other "for a long time." It's phrasing that, to me, suggests at least a year or multiple years of friendship before the two got together. This source claims to be close to the pair and alleges that "this isn't a new couple alert" for anyone except the media; close friends and family have known about the relationship for "several months."
Unfortunately for detective work purposes, however, Alwyn's IMDb page is largely bare before 2016. That makes it difficult to puzzle out who in the industry could have introduced the 26-year old actor to the 27-year old singer. However, I do have a guess. One potential link is Emma Stone, who just wrapped filming on The Favourite, a film that also happens to feature — you guessed it — Joe Alwyn. Stone and Swift have a best-friendship that goes back many years, so the Oscar-winning actress could easily have introduced her new coworker to her old friend. And a romance could have been born! Emphasis on the could have.
That said, The Favourite didn't even start filming until March 2017, so any Stone-based introduction would've had to be early in the casting process to match up with the potential timeline.
... which we know because Taylor Swift was already going to a screening of Joe Alwyn's film in November 2016. Innnnnteresting. There's no way to be sure whether Swift attended because she was already dating Alwyn, whether she met him at the premiere, or whether she was just going as a friend, but that's the first documented instance where the rumored couple would've had to work hard to miss each other.
It's still a big old guessing game at this point, but hopefully now that the rumors are out there, we'll get some kind of clarification from Swift or Alwyn. Or maybe that same friend who reportedly spoke to The Sun would like to clarify things a bit for me. After all, everyone likes a good meet-cute.