8 Questions To Ask Yourself When You're Looking For The Right Doctor For You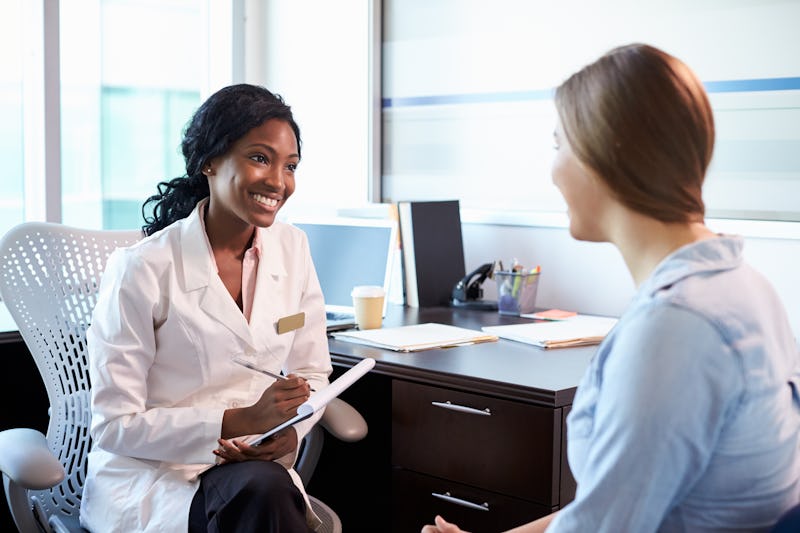 Monkey Business/Fotolia
When you're looking for a doctor, you want to be picky. Your physical health is at stake, after all. The search for the right doctor for you can be a frustrating process full of inconvenient appointments, time spent in waiting rooms, and less-than-satisfying interactions. But if the result is someone you can trust to take care of you, it's worth it.
"Having a doctor you can openly discuss issues with is extremely important in determining what your outcome will be," bariatric surgeon Peter LePort, MD, tells Bustle. "When you know you can talk to your doctor, you're more likely to keep your appointments, follow his/her advice, and implement suggestions for making adjustments that are right for you." Women especially often face dismissive and judgmental comments from doctors, which makes it all the more important to find someone you feel comfortable sharing everything with and getting advice from.
If you don't know where to start, a good first step is to ask for recommendations from people you trust, look the doctor up online, see if they take your insurance, and read their reviews. Then, once you meet them, ask yourself the following questions to see if they're worth sticking with.