How Do You Get Rid Of Milia Under Your Eyes? 7 Products That Banish Those Bumps For Good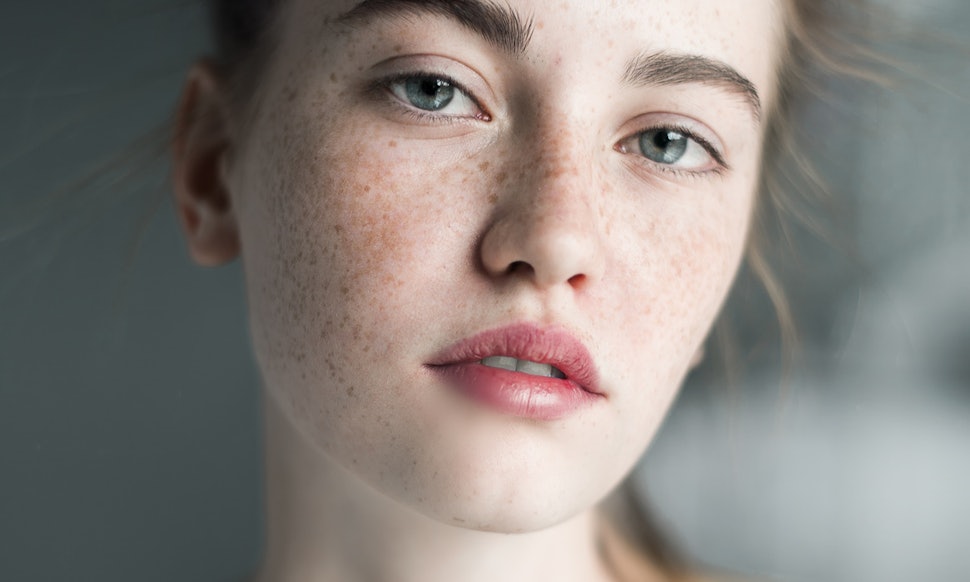 Milia aren't pimples, they're not your typical whiteheads, and they can't be popped and forgotten about the next day. But, if you're wondering how to get rid of milia — those teeny skin-colored bumps that mysteriously appear beneath your eyes — you should know that there are products that can banish milia bumps and prevent new ones from forming.
Since so few of us know much about the enemy we're dealing with, let's start by actually understanding why milia form on the delicate skin under your eyes:
"Milia are small epidermoid cysts — thin-walled balls of keratin that sit under the top layers of the skin," says Dr. Tsippora Shainhouse, a certified dermatologist in Beverly Hills. "Because the overlying pore has closed, these whiteheads – like lesions — can take a very long time to resolve on their own."
Milia tends to develop on the face (cheeks, eyelids, nose, chin) as small, white-yellow bumps, Shainhouse says, and can occur in adults due to aggressive or irritating cosmetic procedures (dermabrasion, chemical peels, ablative laser treatment, tattoos) or within healing blisters and scars.
A dermatologist can express the keratin out of milia using a small blade (but do not try this at home) — or you can rely on over the counter ingredients that can get the job done.
"Topical alpha hydroxy acids, like glycolic acid and lactic acid, can be useful ingredients for mild exfoliation of the skin to encourage the milia to come to the surface and eventually pop out," Shainhouse says. "Try an acid toner or home peel twice a week, or look for a face lotion containing alpha hydroxy acids. On the spot salicylic acid treatments can be used over the milia to slowly peel the overlying skin, and thin out the layers that are trapping the milia cyst. Use this at night time."
Topical retinoids may be helpful at preventing the development of new milia cysts, Shainhouse says, and advises to look for ingredients over the counter retinoids like adapalene and retinol that encourage cell turnover and reduce the stickiness of cells in the pore, helping to bring them to the skin surface, where they can be washed off.
While milia bumps aren't harmful, if you'd like to get rid of milia under your eyes these seven products can help.