How To Have The Least Painful Breakup Possible, According To Experts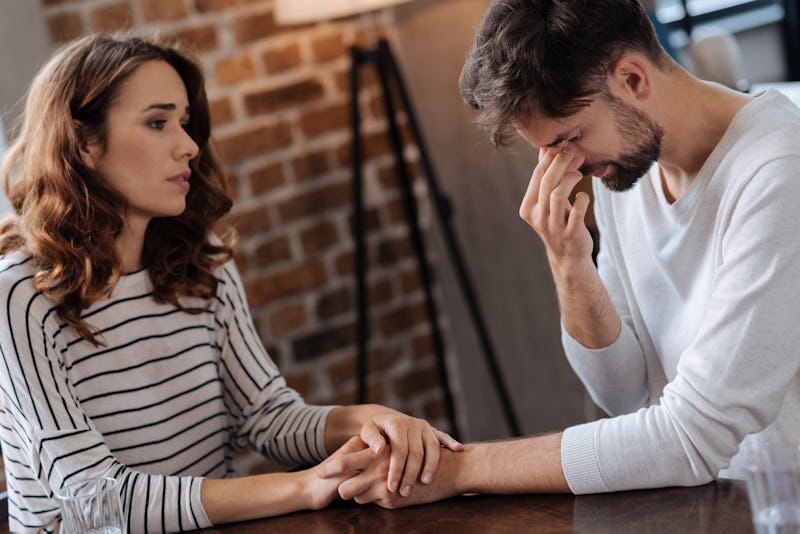 zinkevych/Fotolia
There's no such thing as a good breakup, but some breakups are worse than others. And there are a number of simple ways to make your breakup less awful. If you think through how you'll do it, you can walk away feeling sad but at peace with the situation, rather than torn up and confused.
While it may feel more natural to stay together for as long as you can and then break up when you snap in a fit of anger, it's important to plan your breakup in advance and get to it as soon as possible. Otherwise, you risk ending the relationship on a bad note. "In terms of wording, think carefully about the way you want this delicate conversation to unfold," clinical psychologist Daniel Sher tells Bustle. "If necessary, word it to yourself and 'practice' beforehand so that you can focus on promoting understanding rather than potentially hurting or insulting your partner. On the other hand, whilst you want to have thought things through, you also don't want this conversation to seem contrived or inauthentic."
Here are some "do's and "don't"s to keep in mind if you want to have the least painful breakup possible and maybe even preserve the opportunity to be friends with your ex afterward.