8 Surprisingly Helpful Ways To Slow Your Mind Down Before Bed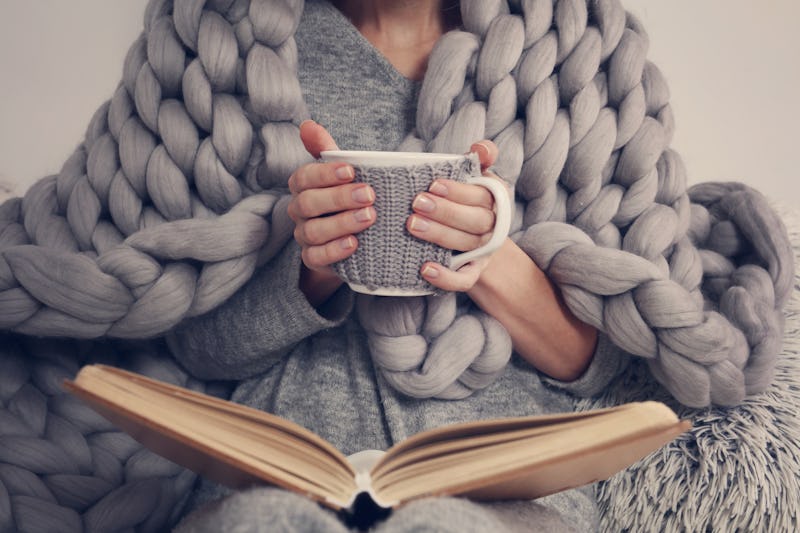 glisic_albina/Fotolia
Does it ever feel like right as you're getting ready to go to bed for the night, your mind is just waking up, and can't stop racing? If you nodded "yes," you're not alone. Over 40 million American adults live with a chronic sleep disorder (like insomnia) that is often caused, or exacerbated by anxiety disorders and stress, according to the Anxiety and Depression Association of America. Moreover, the National institute of Health estimates an additional 20 million people in the U.S. report having occasional sleep problems. If you're trying to figure out how to slow your mind down before bed, you're in good company.
The National Sleep Foundation recommends that adults aged 18 to 65 get between seven and nine hours of sleep to stay well rested and healthy. While anxiety disorders can cause a lack of sleep, Harvard Health reported that a lack of sleep can also play a role in developing an anxiety disorder. Meaning, creating a relaxing atmosphere and calming your mind before bed is super important to overall wellness.
Sure, the oldest trick in the book to relax before bed is counting sheep, but let's be real: When has that ever really worked? Here are eight science-backed ways to slow down your mind before bed, so you can get a good night's rest.