If You're Going To Use Protein Powder, Here's What Doctors First Want You To Know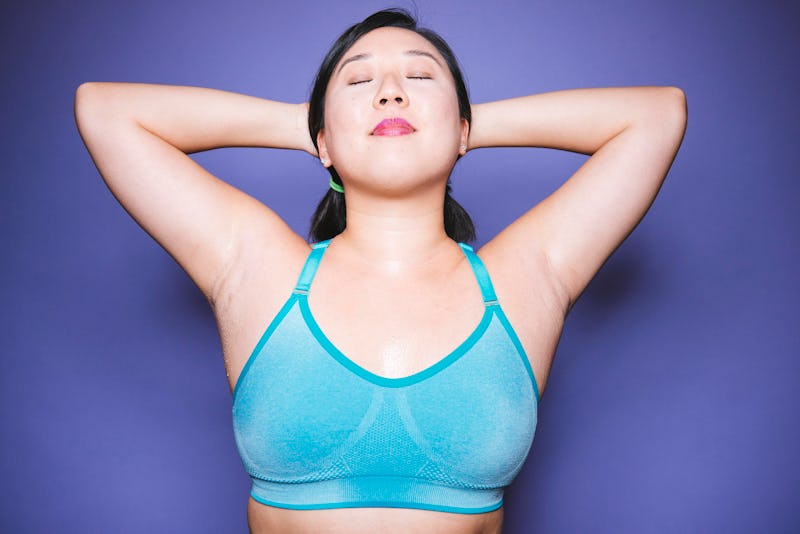 BDG Media, Inc.
Protein drinks have been around for a while, but have seemingly become more popular in recent years. Since you can pretty much find a tub of protein powder anywhere you go, it can make you curious about trying one. According to science, there are both pros and cons to using protein powders. But what do doctors think? If you use protein powders regularly, or you're curious about it, there are some things doctors think you should know.
A 2016 study published in Medicine & Science in Sports & Exercise, found that increasing your protein intake after exercise or an athletic performance can help in retaining muscle mass and recovery. As Dr. Ruby Lathon, certified holistic nutritionist with Body Complete Rx, tells Bustle, "Protein powders are an easy and convenient way to increase your protein intake, but protein powders are not all created equal."
There are several things you need to consider before in order to find the right protein powder for you. For instance, the source of the protein used can make a big difference. According to Lathon, the best protein powders are made from plant-based sources not milk-derived powders like whey protein. "Plant derived protein powders cause less bloating and are easier to digest," she says.
Protein powders are widely available and can be used as part of your post-workout routine. But what do we really know about them? Here are some things doctors want you to know about protein powders.