Here's How 'World Of Dance' Keeps The Competition Fair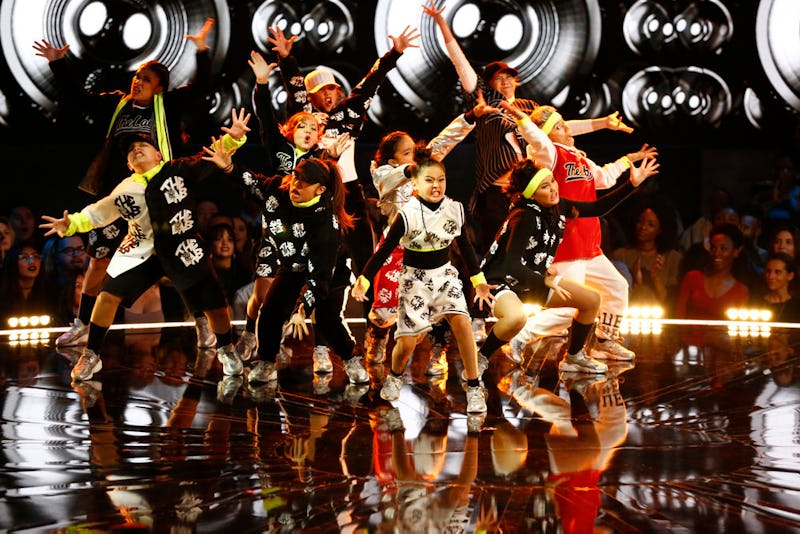 Justin Lubin/NBC
I don't know about you, but I'm totally jazzed to tune in to the World of Dance premiere on May 30. There's no shortage of reality TV shows that feature the art form — the success of series like Dancing With the Stars, So You Think You Can Dance, and Dance Moms proves that viewers haven't had enough of dance routines on their small screens. Whether the focus is on celebrities, child prodigies, or trained dancers seeking their big break, it seems like there's a show out there to suit everyone's interests. So, how does the World of Dance competition work — and what sets it apart from all the other dance shows out there?
Jenna Dewan Tatum will serve as the host/mentor of the 10-episode series, which will be judged by Jennifer Lopez, singer-songwriter-dancer Ne-Yo, and Dancing With the Stars fan favorite Derek Hough. No style of dance is off limits — from ballet to "stomping" to hip-hop, we'll get a taste of everything. "We have flamenco dancers, salsa groups, contemporary, tap. The variety you're going to get from this is unlike any other show out there," Hough told USA Today.
According to NBC, the contestants will be divided into three divisions: junior (dancers ages 17 and under), upper (up to four adults), and team (five or more dancers, 18 and older). After four elimination round competitions, the winners of each division will compete against one another for the grand prize in the World Final. And this "grand prize" lives up to its name — it's a cool $1 million.
In an interview with The Hollywood Reporter, Hough emphasized that World Of Dance has sought out the best: "You have the Oscars for film, the Grammys for music, and this is that for dance. Obviously it's a little different, but the stakes are very high and it's a million dollar prize. These dancers are the best of the best," he told the outlet. Hough added that the sheer scale of the competition sets it apart from other dance-focused reality shows — the competitors hail from all across the globe, and World Of Dance features soloists, duos, trios and groups competing against one another.
The scoring system is also more specific than what's used on similar TV shows. For every routine, the judges get 20 points each to assign in each of these five categories: performance, technique, choreography, creativity, and presentation. In order to move to the next round, a dancer or team must average 80 points between their three scores. And, the scores are determined solely by the judges — there's no audience input.
How many dancers and teams will hit 80 points in the premiere? Who will bring home that life-changing million bucks? I can't wait to find out.