7 Signs Your Past Life Is Impacting Your Current Love Life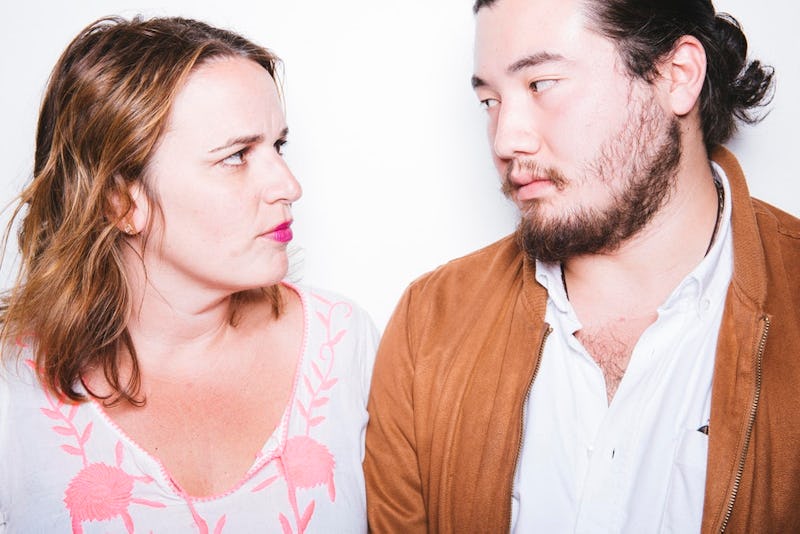 BDG Media, Inc.
When your love life is less than ideal, looking for reasons why is necessary in order to turn it all around. Maybe you've been single for a while and want a serious relationship, but everyone you're interested in only wants to keep things casual. Or maybe you find yourself having the same relationship problems over and over again with different partners. If you've ever jokingly blamed your past life for making you unlucky in love, as crazy as it sounds, you may actually be on to something. According to psychics, how your past life affects your present life may extend to your current romantic situation.
"Any past life or spiritual pattern governs the way we perceive and receive life," Tracee Dunblazier, spiritual empath and author, tells Bustle. "It creates the lens we look at life through." For example, if you lived a past life of enslavement you may naturally come into this life with an unconscious feeling of not being valued, or needing to be independent. "Now imagine how you might relate that to a romantic relationship," she says. "You might enter into this life expecting to be devalued or see commitment as a loss of control."
The idea of having past lives may a little too out there for some. But according to Dunblazier, we all have lived many other lives before whether you believe it or not. People typically carry the same talents and sometimes perspectives from one life to the next. For those who are uncomfortable thinking about it in that way, consider them "soul-imprints" that you're born with.
"Many past lives can reveal themselves in dreams, visions, or extreme emotional responses that feel real but are not connected to current-life experiences," she says. That can help to explain why you feel strongly for certain people upon meeting them or even why you have a tendency to keep repeating the same patterns over and over again.
When it comes to love in particular, some things are just really hard to explain. So here are signs your past life may be affecting your love life today, according to psychics.