9 Reasons Dry January May Be The Best Thing For Your Dating Life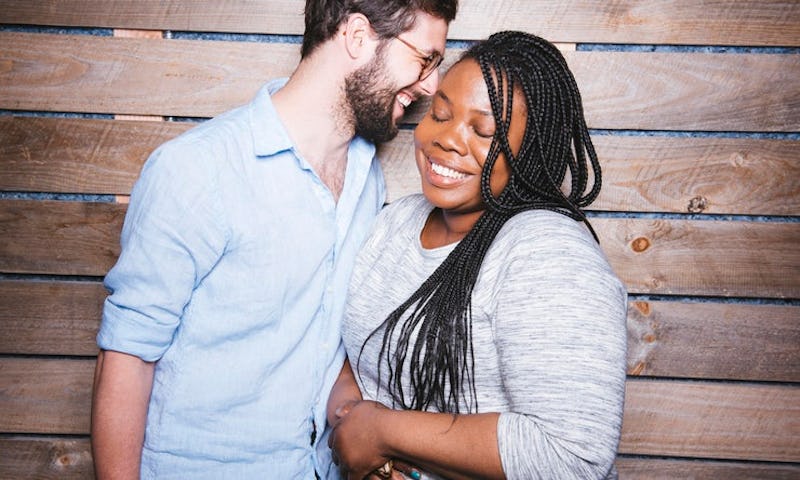 BDG Media, Inc.
With Dry January in full swing, millions of people are taking the challenge by not drinking alcohol for the month. ICYMI, it's the annual movement that puts the focus on alcohol, but without consuming it. But it's a great time to look at your relationship with alcohol and take a break from it while you figure it out. Speaking of relationships, you may wonder what impact Dry January has on your dating life, or will have, and that's a great question. After all, some people feel that alcohol acts as a social lubricant, and going out for "drinks" seems to be a popular date activity, especially for first dates. Whether a person is on the quiet side and feels that a drink or two makes them open up more or it's an easy go-to date idea, alcohol and first dates seem to go hand-in-hand for some. However, believe it or not, alcohol is not necessary to have a successful dating life — I've been there.
I used to think: A date without drinking alcohol? Is that possible? Does anyone do that? But, take it from me, once you try it, you may realize that there are many bonuses: You get to know the person for their true, sober selves; the person sees you for your true, sober self, too; you see that you can have fun when you're 100 percent sober; you don't make any alcohol-impaired decisions; and the list goes on and on. It's very liberating knowing that you can have alcohol-free fun with someone, even if it may take some getting used to at first. Especially if you've dated a string of alcoholics like I have, once you start dating people who don't drink — they're either sober, don't like alcohol, abstain for health reasons, you name it — it's such a relief versus being on a date with a binge drinker who pays more attention to their empty pint of beer than you.
"There exists a long-standing idea in society that a person needs to bring a foreign substance into [their] body to achieve a higher state of consciousness or connectedness," Shlomo Zalman Bregman, Rabbi, matchmaker, and relationship expert, tells Bustle. "Trust me, this is nothing new, and goes back to the beginning of time!" But even if drinking feels like it makes dates easier, it's never a long-term solution.
"At the end of the day, while alcohol may help a person lower their inhibitions, and they may experience themselves to be a better dater or more 'carefree' or likable when feeling tipsy, this is not a long-term solution," says Rabbi Bregman. "What is a person going to do — forever only date and interact with their significant other while under the influence?"
Below, relationship experts weighed in on what impact Dry January will have on your dating life, and you'll probably be pleasantly surprised at the results.