Tia & Colton's Pre-'Bachelorette' Dating Timeline Says A Lot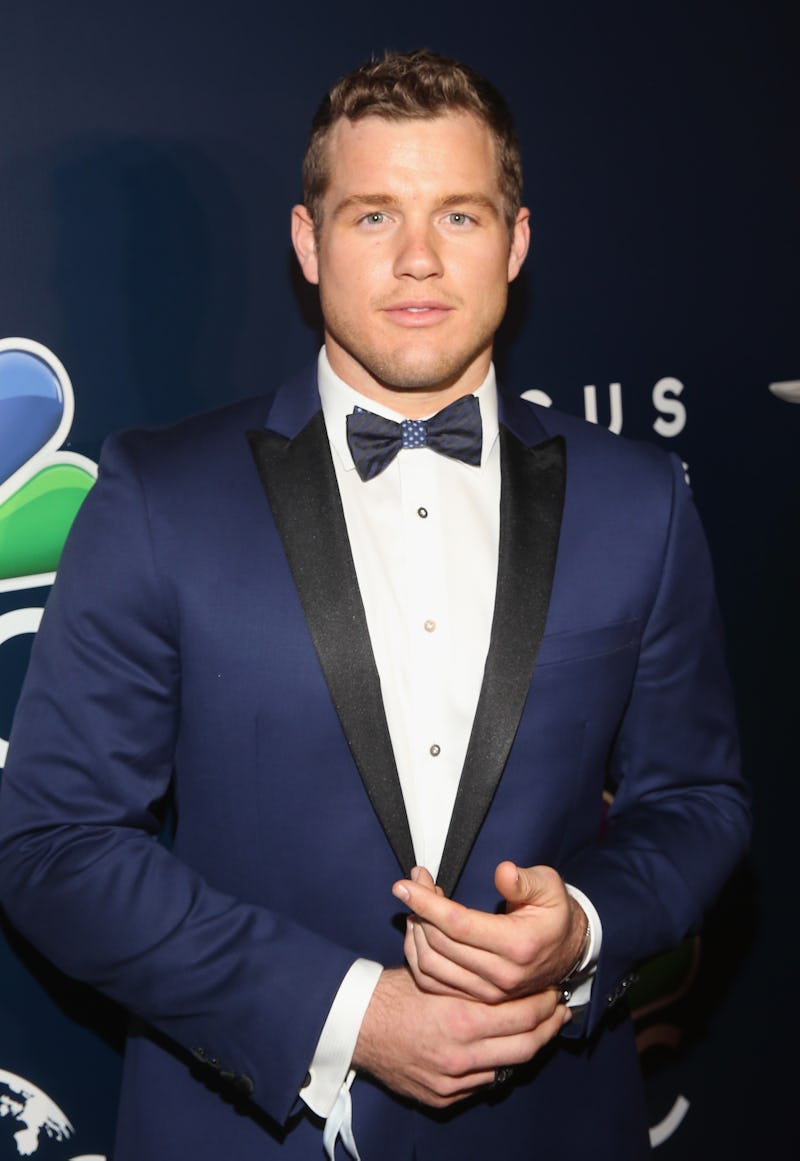 Jesse Grant/Getty Images Entertainment/Getty Images
Things are about to get a little awkward on Becca's season of The Bachelorette — and I'm talking more awkward than chicken suits and bad limo arrivals. Like actually uncomfortable. That's because Becca and one of her Bachelor best friends, Tia Booth, actually dated the same guy and didn't know it. (No, it wasn't Arie.) It was Colton Underwood, who is currently on Becca's season of The Bachelorette. How long did Tia and Colton date before The Bachelorette?
Strap in, Bachelorette fans, because this is gearing up to be a bumpy ride. Colton admitted to Becca on the June 4 episode of The Bachelorette that he had a relationship with Becca's bestie Tia. Yikes! "Prior coming onto this in January, I had a relationship with Tia. And I wanted to make sure to explain, sort of, that we had a weekend together, and we had a good time, but for me, the timing wasn't right to grow what was a spark into a flame," Colton admitted to Becca. "If my feelings were strong enough, I wouldn't have came on this. And I think that, what I know of you, we could have a ton, whereas it wasn't there with her."
Needless to say, Becca wasn't thrilled, and she told Colton that it all frankly made her a little sick. I totally get it, because Tia and Becca are close, so it's a little strange that this guy ended up on her season of The Bachelorette. Even though Tia and Colton only had a weekend, Becca is wondering if Colton is really there for her.
According to Life & Style, Colton watched Arie's season of The Bachelor with Tia and Becca on it, and he was all about Tia. He slid into Tia's DMs right quick, and the two struck up a little thing. (Raven, Tia's best friend and a former contestant on Nick's season, confirmed this, according to another Life & Style article.) Colton is probably telling the truth, because the timeline wouldn't have really worked out for Tia and Colton to spend that much time together between filming seasons of The Bachelor and The Bachelorette. Even if Tia and Colton had some time to canoodle, it seems like any free time that overlapped would have been weeks, if that. That's a big nothing burger of a relationship.
Becca seems like she came to terms with it pretty quickly. She and Tia are really close — they have enough pics on their social media together to mark them as at least "very good friends" — so one would hope that this wouldn't destroy a relationship. According to Entertainment Tonight, Becca said, "Yeah, they did have a past, so that's something Tia and I had conversations about. They dated. I don't know how serious it was, but you'll see all of that unfold throughout the season as well."
Honestly, it couldn't have been that serious if it only lasted a weekend as Colton said. That's not confirmed, but Tia and Colton have barely been on the same continent let along in the same country over the past few months. And just because Tia and Colton had a thing doesn't mean that Becca is totally discounting him. She told Entertainment Tonight:
"Colton, night one, I remember thinking how big of a heart he had. What really drew me to him that first night was the fact that he had started a nonprofit [for cystic fibrosis], and that's something near and dear to my heart because two of my cousins have it. So night one, I felt like we really connected over that. And he's easy on the eyes."
We don't know how Becca's season ends, but suffice it to say that Colton still may have a chance. Only time will tell.