Sephora Is Giving Away $20 Gift Cards & The Deal Is Almost Too Good To Be True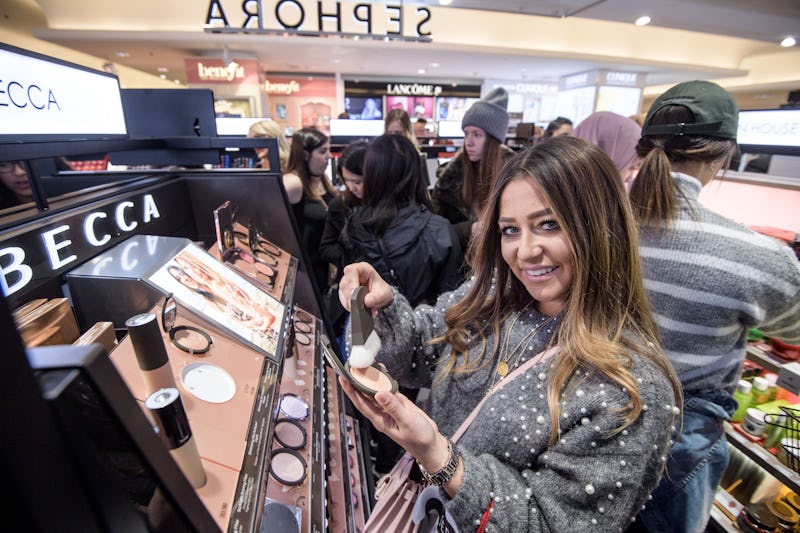 Thomas Lohnes/Getty Images Entertainment/Getty Images
With Mother's Day right around the corner, it's time to start thinking about what to get mom for her special day. And if your mom loves makeup just as much as you do, then you'll be pleased to learn that Sephora is having a Mother's Day sale where you can scoop up a bonus gift card for yourself — but how long does Sephora's Mother's Day sale last? You'll have enough time to treat both yourself and your mom, but don't wait too long.
While it's not technically a sale per se — where you get a coupon code to save some dollars, or products are slashed down from their usual retail prices — what you do get is a very attractive perk when it comes to treating your mom to her favorite cosmetics.
The Mother's Day promotion offers a bonus $20 gift card to anyone who purchases a $100 eGift card from now through Monday, May 1 at 11:59 p.m. PT. You basically have until the end of May 1 to get your eGift card into your shopping cart, so make sure you mark your calendars.
A free $20 isn't anything to turn your nose up at, either, especially seeing how you can use that bonus gift card to replenish some of your favorite empties, experiment with a new beauty item, or cash it in to get your mom a physical present too, in addition to her substantial eGift card.
Here is a breakdown of what to expect from this promotion: The gift card you purchase won't be a physical, plastic gift card, but an eGift card you can send to her email. The minimum purchase is $100 in order to receive the $20 free gift card. You have to do it by the end of May 1 in order to receive the free gift card.
If your mom doesn't like to shop online and prefers to peruse her makeup and skincare in-store, don't worry: The eGift card can be used at Sephora stores, the Sephora site, and at Sephora counters in JC Penney stores. You can also choose to either email the card directly to your mom, or print it out in case you want to box it up and present it in a special way on Mother's Day. That way if you're in the habit of putting presents on the kitchen table when she comes down the stairs that Sunday, you can still contribute your gift.
And bonus: Any gift card over $50 gets a free 45-minute makeover with a Beauty Adviser, meaning mom can have an afternoon of pampering and learning about new products in addition to her freebies.
Just like any other physical gift card, you can choose between a couple of different options when it comes to design. That way you can pick the one that you think your mom would like best. For example, there's a rose printed card that's created out of makeup swatches, or a cute BeautyBlender card that says "Thanks for the good looks, mom."
Once you pick the one you like best, you can enter a little note on the side to customize it. You can also personalize the card with a photo of your own or a video, making it all the more meaningful.
As for your free $20 gift card, there are some details to look out for. Your gift card won't ever expire, but there are some limits set on it. For example, you only get one $20 gift card even if you decide to buy more than one $100 card, so you won't be able to stock up on the freebie. You also can't use the card to purchase another gift card — you can only use it for products. Which is fair enough.
If your mom loves cosmetics and to experiment with colors and skincare, this is a great way for the both of you to walk away happy!