Beyoncé Will Probably Keep Her Due Date To Herself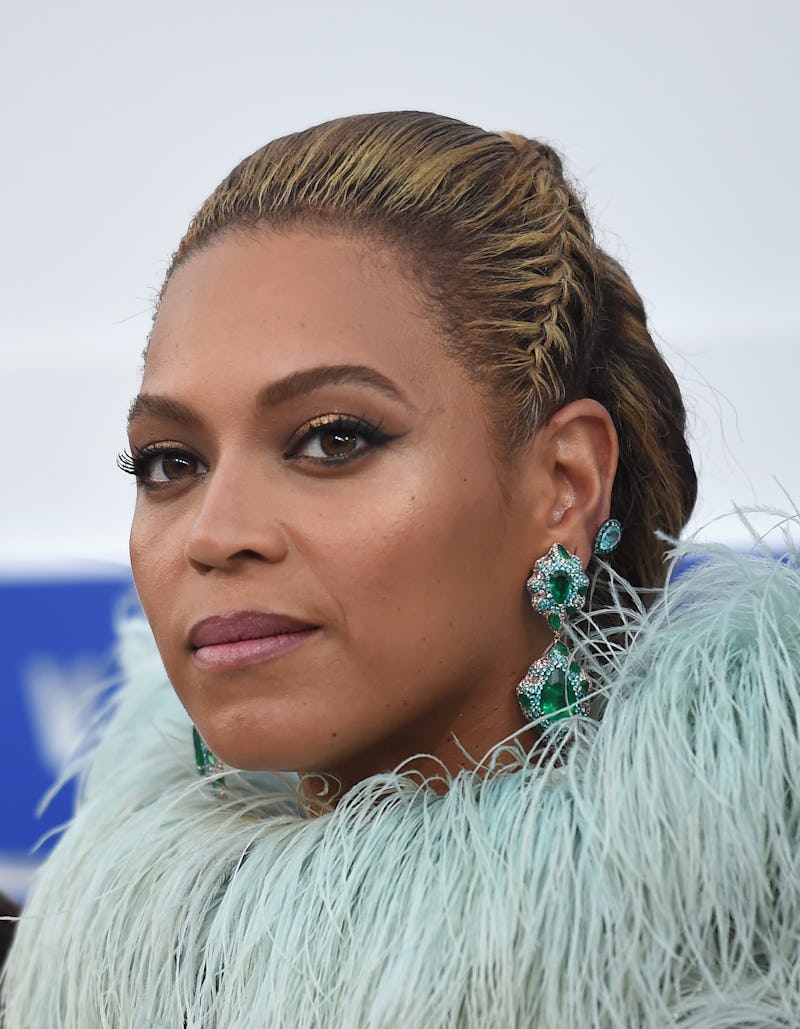 Jamie McCarthy/Getty Images Entertainment/Getty Images
Hold up, Beyoncé is pregnant with twins?! According to an Instagram post on Wednesday, the superstar is once again expecting, and this time it is times two. That's right, Beyoncé took one look at the world around us and was like "We are going to need two more Beyoncés". But how long has Beyoncé been pregnant? When can we expect these babies? It wouldn't be a surprise if she keeps that info to herself.
Pregnancy rumors had recently started for the singer again, but this would have been a big announcement under lock. Still, we are talking about the woman who managed to record, film, and release a visual album without the media catching on, right? Beyoncé has her own timeline for dropping big news, and no matter how far along she is in her pregnancy, I'm sure she announced the babies when she did for a reason.
The Carters are no stranger to huge baby announcements. Beyoncé announced she was pregnant with Blue Ivy at the 2011 MTV Video Music Awards, after a jaw dropping performance of "Love On Top". Walking to the end of the stage, she opened up her sparkling purple jacket and rubbed her baby bump, causing the crowd, and the world, to go totally wild. This time the family announced in a way that was a bit quieter, with a beautifully staged Instagram photo. In the photo, Beyoncé wears a colorful veil and is flanked by flowers, showing off her baby bump. The caption reads "We would like to share our love and happiness. We have been blessed two times over. We are incredibly grateful that our family will be growing by two, and we thank you for your well wishes. - The Carters"
The Instagram announcement does not, however, contain any hints about the baby's due date. This is information that the artist will most likely keep to herself. She does like to announce thing with a bang, but still, she is pretty private with sharing personal information with the public.
In the meantime, however, Beyoncé has some major performances on the horizon. In April, she will headline Coachella, one of the biggest music festivals in the United States. She is also set to perform at the Grammys on Feb. 12, where Lemonade is nominated for nine awards. (It is important to listen to good music while the babies are in the womb.)
The Beyhive will just have to be patient for further announcements about the twins, but the future is promising some incendiary Beyoncé performances while we wait.