Miley & Liam's Relationship May Be Shorter Than You Think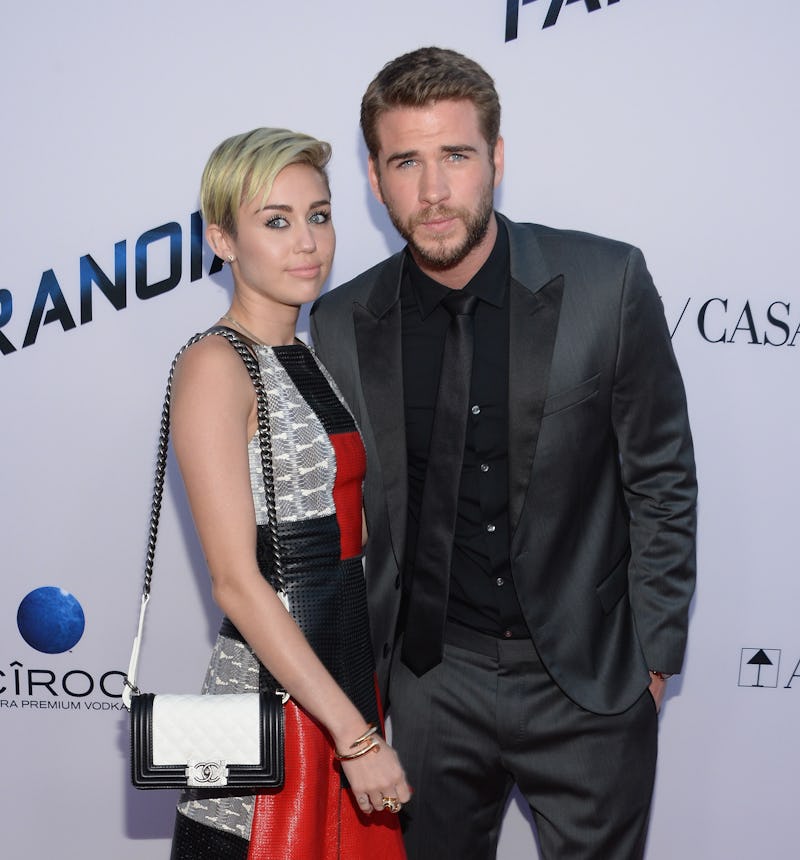 Jason Kempin/Getty Images Entertainment/Getty Images
After three years apart, one of Hollywood's hottest young couples rekindled their romance. But just how long have Miley Cyrus and Liam Hemsworth been dating altogether? Thanks to Cyrus' new song "Malibu," fans of the two know their love is stronger than ever following years of breakups, Bangerz, and makeups. Cyrus told Billboard magazine in early May that she had to find herself in order to work out her relationship with Hemsworth. "I needed to change so much," she said. "And changing with someone else not changing like that is too hard. Suddenly you're like, 'I don't recognize you anymore.' We had to refall for each other."
ABC News reports the 24-year-old singer and 27-year-old actor were together from September 2009 until August 2010, after meeting on the set of the film The Last Song based on the Nicholas Sparks novel. However, Cyrus and Hemsworth were off and on so much the internet could hardly keep up. But the country girl and the Aussie have quite an enduring love. Hemsworth even served as Cyrus' muse for her album Can't Be Tamed. Cyrus told MTV in June 2010, "There are a lot of songs that are about Liam. I tell him every one's about him." But it looked like her demanding work schedule put the kibosh on their relationship, which led to their first big breakup in August 2010, according to E! News.
Despite reportedly having a brief reconciliation in September 2010, according to MTV News, the couple split in November 2010 only to give it another shot in April 2011. Following a blissful 2011, Hemsworth proposed to Cyrus on May 31, 2012 with a 3.5-carat Neil Lane diamond ring, according to People magazine. Unfortunately, their roller coaster romance took a turn for the worst when the couple ended their engagement in September 2013.
Three years later, it was clear Cyrus and Hemsworth hadn't sung their last song just yet and revived their romance in 2016. Cyrus talked about wearing her engagement ring again during an interview on The Ellen DeGeneres Show in October 2016. So, by the looks of it, while Cyrus and Hemsworth started dating eight years ago, in total they have only been together for about four years — at least as far as the public knows.
Cyrus' relationship has provided her with plenty of inspiration for her music. Fans have watched her sound shape-shift as much as her love life, and just as her music continues to grow, so does her love for Hemsworth.