A Look Back At Pippa Middleton's Relationship Timeline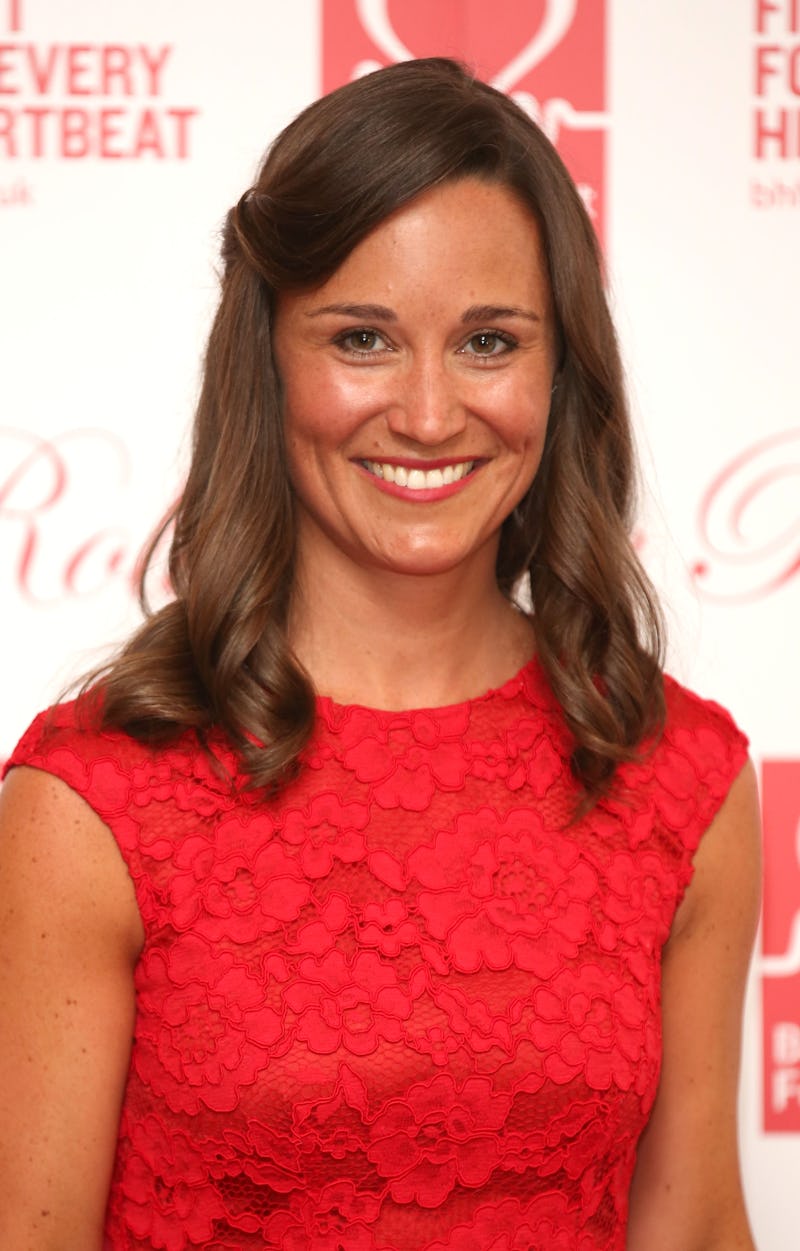 Tim P. Whitby/Getty Images Entertainment/Getty Images
All eyes will be on Britain this weekend as the wedding of the year takes place, so you might want to know how long Pippa Middleton and James Matthews have been together. You know, in order to really soak in all the romance of their nuptials. Especially since the love story between Middleton, the sister of Duchess Of Cambridge Kate Middleton, and Matthews, a financier, has been an interesting one. According to The Mirror, Middleton and Matthews were first spotted together back in 2012, when the pair was reportedly seen "openly flirting," at trendy London restaurant, Hakkasan. Since then, however, Middleton and Matthews' relationship timeline has been a little less straightforward.
In February 2013, it was reported that Middleton was dating Nico Jackson, suggesting that her relationship with Matthews may have ended sometime soon after they were first spotted together. However, by October 2015, Middleton and Jackson had reportedly broke up, and her romance with Matthews was rumored to be rekindled when they were spotted socializing together that same month.
By January 2016, E! Online reported that the two were officially back on, with an anonymous source claiming to the website, "James has always been on the scene," and describing him as "super charismatic and charming, good looking and always held a torch for Pippa. They have always had insane chemistry, but Pippa was always in a relationship."
This brings us to July of that year, when the Daily Mail reported that Middleton and Matthews were officially engaged. The newspaper shared the news that he had apparently asked Middleton's father for permission to marry her, with a source claiming, "James is a traditionalist and very much wanted to do things properly. That meant getting his future father in law's consent."
And now, here we are a year later, anticipating what is sure to be a magnificently traditional, yet glamorous, wedding ceremony between the two. While their relationship may not have remained solid between when they allegedly first started dating to now, there's no denying it sounds as though Middleton has found a dependable life partner regardless.
Not every couple clicks on their first try, but over time, the heart can definitely grow fonder and that certainly seems to be the case here. Happening at Middleton's local village church, the ceremony looks set to be a low-key, yet stunningly special celebration of their love.