Starbucks' New Frappuccino Is As Fleeting As Summer Is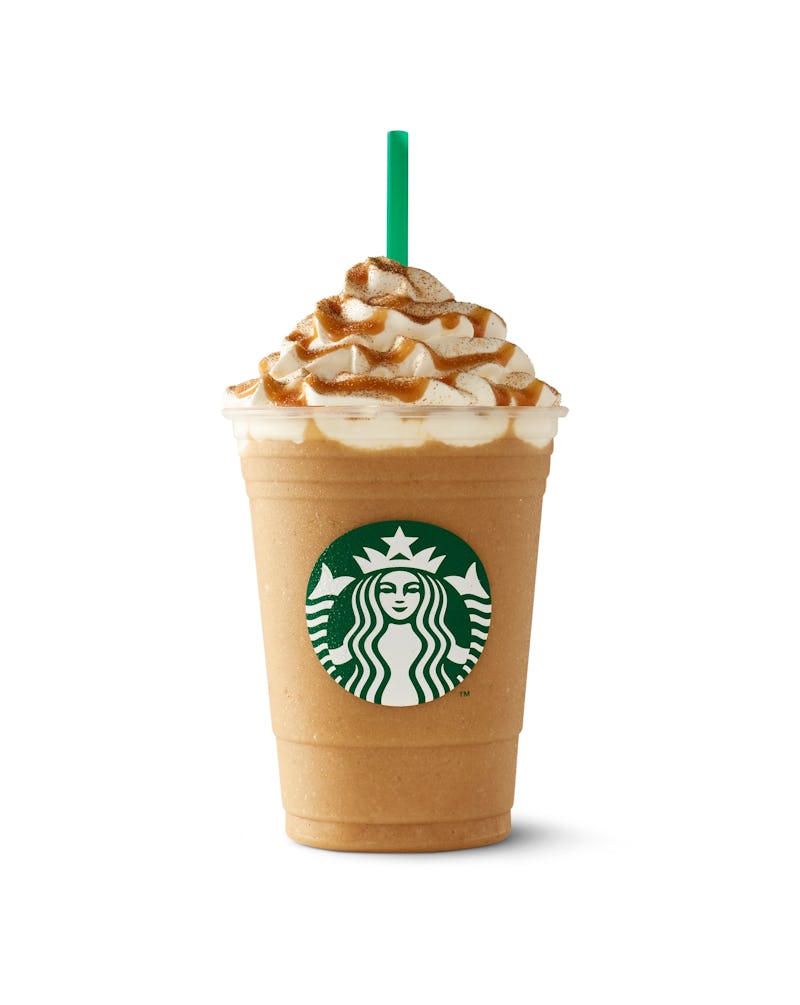 Starbucks
All across the country today, you'll notice green straws poking out of thick whipped cream toppings on a brand new Frappuccino. That's right, there's a new drink on the Sbux menu, because this steamy summer called for it. You're definitely going to want to know how long Starbucks' new Horchata Almondmilk Frappuccino is available because... well, yeah, you guessed it, it's only around for a limited time. Womp womp.
If you're not familiar with Horchata beverages, know that they vary from culture to culture. Typically, it's some mix of ground nuts, sugar, and water. It's always considered a sweet and hearty treat-of-a-drink, but not always associated with morning or coffee. But, the Latin American versions totally are — plus, they're a bit creamier and a bit spicier. The latter seems to be the kind of Horchata that this Frappuccino is inspired by: As you might have expected, the Starbucks version is sweet, creamy, filling, and a whole lot like dessert in a cup — just like we all like it. The new Frapp is made with almondmilk, cinnamon dolce syrup, coffee, and ice blended together. Plus, the beverage is topped with whipped cream, a swirl of caramel, and cinnamon and sugar sprinkles — because we have a serious sweet tooth in this country. And though the headlining ingredient of almondmilk might make you think the drink is dairy-free, it's actually not — there's dairy in most of the syrups. It's actually just made with almondmilk because that's what the classic recipe calls for.
And despite the fact that we typically associate cinnamon and caramel with fall flavors, this drink is actually intended to be an end-of-summer kind of drink, which makes sense because, as Starbucks points out on their website, the drink won't be around for long. It's really just here to get us excited for fall, and then it will drop off the menu — hopefully to make room for another ice blended drink that will stick around for while. Is it too soon to start looking forward to that Pumpkin Spice life?
Seriously, there's no need to worry about getting attached to a drink that won't be around forever, Starbucks is pretty good about replacing awesome drinks with awesomer drinks. So appreciate this one while it's here — especially because it's got real caffeinated coffee in it, making it one of the only Frapps that come with that a.m. buzz — with 70mg of caffeine in a tall drink! Chances are, once the temperatures drop, you're going to want your coffee hot, so now is the optimal time of year to appreciate a cold kick in the pants on your morning commute.
The Starbucks Horchata Almondmilk Frappuccino is available at participating Starbucks stores in the United States and Canada starting today, Aug. 8!