Chris Pratt & Anna Faris' Friendship Began Long Before Their Marriage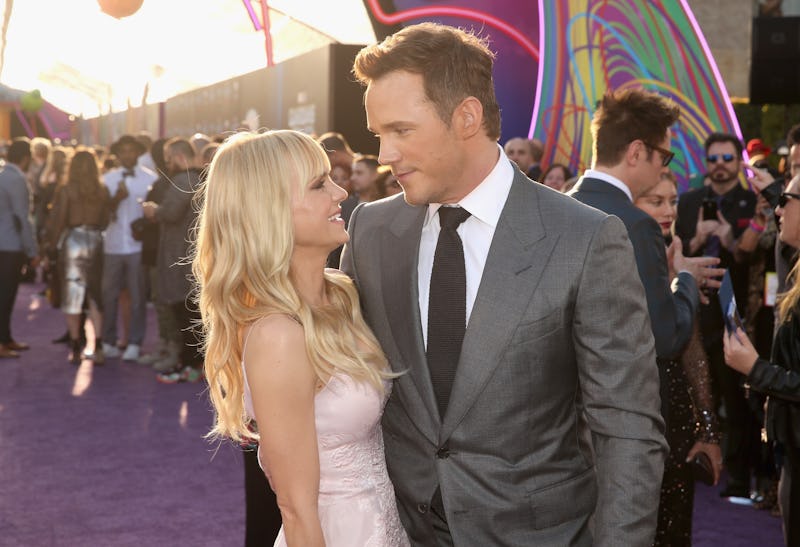 Jesse Grant/Getty Images Entertainment/Getty Images
Sad news broke on Sunday night when the world learned that Chris Pratt and Anna Faris were legally separating. Now, people are wondering how much time has passed since the couple was married, and the answer won't make the unfortunate news any easier to swallow.
The pair met in 2007 on-set, was engaged in 2008, and got married in Bali, Indonesia during a small ceremony on July 9, 2009. That means they've been legally united for just over eight years. In fact, their anniversary passed just less than a month ago. Pratt released a statement on behalf of the two via Facebook. Faris released the same statement via Instagram:
Anna and I are sad to announce we are legally separating. We tried hard for a long time, and we're really disappointed. Our son has two parents who love him very much and for his sake we want to keep this situation as private as possible moving forward. We still have love for each other, will always cherish our time together and continue to have the deepest respect for one another.
They might be separating, but it seems as though their eight plus years of friendship won't be lost. They suggested that they will continue to prioritize their young son and respect each other. Their fans surely feel upset regardless, but it's important to remember that Pratt and Faris are inevitably going through a difficult time and would probably appreciate the privacy.
So, the public is left with no choice but to reminisce on their good times — and luckily, there are lots of them. For example, in December 2016, Pratt had upgraded Faris' wedding ring as a Christmas present. Then there was the time in June 2016 that the two joked that wrestling really strengthened their love. And even earlier in 2015, Pratt told People magazine why he thinks it's so important that his relationship with Faris remains strong:
It's just as important, if not more important, to focus on your relationship with your partner because your children are going to leave one day [and] you have to maintain a relationship that's going to outlast your child's needs for you. I have the support of a strong partner who's been through this and understands it and whom I can share these experiences with. And we have a family that we're starting that's the focus of my attention.
So, there you have it. They've shared well over eight years of experiences and those can't just be erased. And their joint statement reflects that concept, as they'll continue to enjoy time spent together.