These 6 Countries Are Competing In The Winter Olympics For The First Time EVER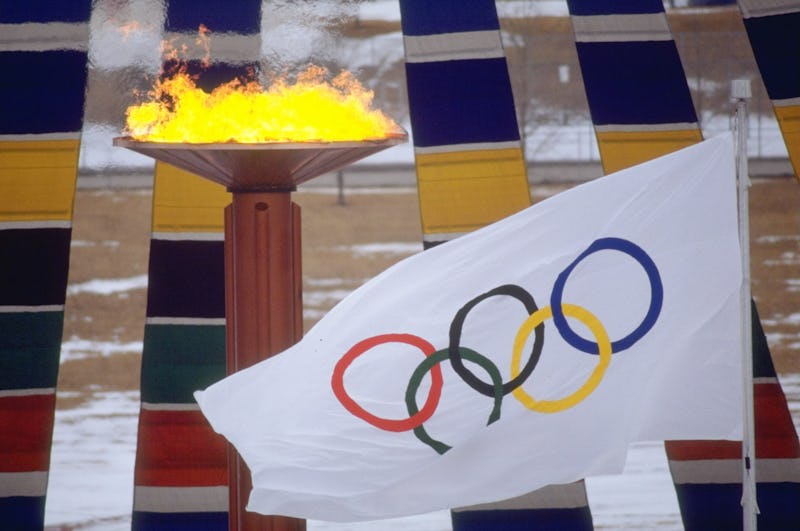 Getty Images/Getty Images Sport/Getty Images
Most of the countries that competed in the 2014 Winter Olympics in Sochi, Russia, will return for the 2018 games, with the exception of the former host country. The International Olympic Committee technically banned Russia from competing in PyeongChang, South Korea, after discovering athletes were using performance-enhancing drugs. But it will still be the largest ever, with 92 countries at the Winter Olympics — including some who will be competing in these Games for the very first time.
The six new countries that are debuting at the Winter games are Ecuador, Eritrea, Kosovo, Malaysia, Nigeria, and Singapore. What's surprising about a majority of these countries competing is that they don't generally experience winter conditions or have a tradition of winter sports.
Ecuador will be represented by cross-country skier Klaus Jungbluth, who will also serve as the country's flag bearer during the opening ceremony. Jungbluth discovered the sport while in Norway and the Czech Republic, but has to practice on roller skis back in Ecuador.
Alpine skiier Shannon-Ogbani Abeda will represent Eritrea, where his parents were born. He first started skiing at three years old in his home country of Canada. Abeda will compete in alpine skiing slalom and giant slalom at PyeongChang.
While Kosovo, a Southeastern European nation, doesn't lack snow, it's been difficult for the small country to get into the Winter Olympics. Kosovo declared independence from Serbia in 2008, but it wasn't until 2014 that the IOC recognized the country as a separate Olympic nation.
In 2018, Albin Tahiri will compete in alpine skiing on behalf of Kosovo, where his father is from. He started skiing at the age of seven in Slovenia, where he was born. "When I started skiing, Kosovo was not an independent country," he said. "My father always cheered for Kosovan athletes, and I did it as well, so when Kosovo proclaimed independence, I wanted to help by representing the country as an athlete."
Malaysia will be bringing two athletes to the Winter Olympics in 2018. Jeffrey Webb is the first Malaysian athlete to qualify. He'll be be competing in alpine skiing. The 19-year-old was born in Kuala Lumpur and moved to the United States when he was 5. The country's second qualifier, Julian Zhi-jie Yee, will compete in men's figure skating. The 20-year-old was also born in Kuala Lumpur and began skating at age 4. He mostly trains at ice skating rinks in local shopping malls.
Nigeria's athletes already made a big impression even before the Olympics started. The nation's highly anticipated all-female bobsled team, made up of American-born track-and-field stars Seun Adigun, Akuoma Omeoga, and Ngozi Onwumere, will make its debut at the 2018 games.
They'll be the first African team to participate in bobsled at the Winter Olympics. In order to get to the Olympics, the women had to learn the sport and raise money through a GoFundMe campaign to pay for training and equipment. Now brands like Under Armour, Visa, and Beats by Dre have partnered with them.
Also from Nigeria, Simidele Adeagbo will make history as the first female skeleton athlete from Africa to qualify for the Olympics. She initially joined the bobsled team, but took up skeleton — a stripped-down version of bobsled — and qualified for the 2018 games, despite the fact that her very first race was in November 2017.
Representing Singapore is Cheyenne Goh, who will compete in the women's 1,500 short-track speed skating competition. The 18-year-old started skating when she picked up ice hockey as a kid. She later pursued speed skating after a suggestion from her father in 2012.
While Russia was banned from the Winter Olympics, some athletes will still compete, just not under their own flag. Instead, they'll wear neutral uniforms adorned with the Olympic flag, designating them an "Olympic Athlete from Russia." Select athletes from Taiwan will also compete as "Chinese Taipei."
While some countries were wary about traveling to South Korea considering rising tensions with North Korea — France even threatened to pull out of the games due to safety concerns — it looks like this will still be the biggest Winter Olympics in history.