'The Blacklist: Redemption' Isn't Here For Long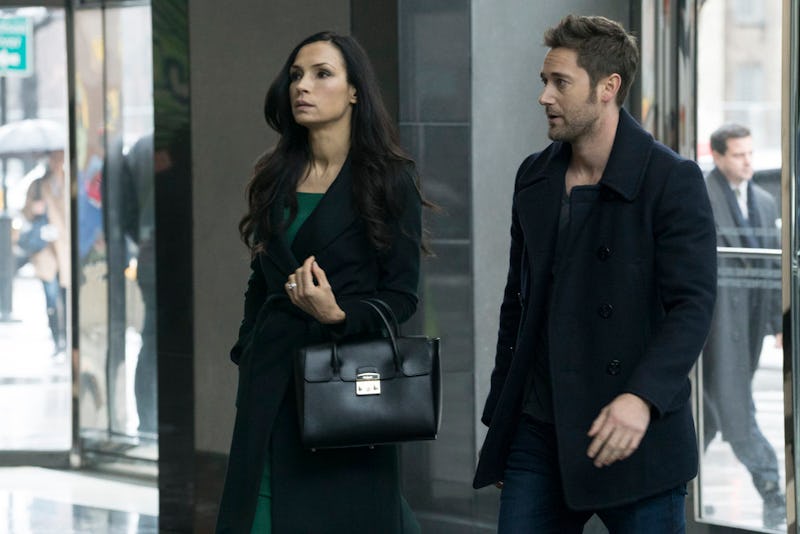 Virginia Sherwood/NBC)
While it seems that more and more television shows are opting for shorter seasons, The Blacklist is one of the few series that still adheres to the standard 22-episode order. The NBC series has found great success in embracing some of the more conventional elements of network television, from its plotlines to its structure, and is being rewarded with an opportunity to stretch its world out even further. Just as Season 4 of The Blacklist goes on a spring hiatus, its spinoff will premiere, though there won't be as many episodes of The Blacklist: Redemption as there usually are of the original.
Redemption kicks off on Thursday, Feb. 23 as a midseason replacement, rather than with a full season order. This is likely a way to gauge viewers' interest and see if the many fans of The Blacklist are interested in spending a little more time with some of its characters. While some midseason replacements don't last long, some of television's best programs like Parks and Recreation and Buffy The Vampire Slayer started out with shorter first seasons that helped introduce the show to the world. Blacklist: Redemption getting a shorter first season may actually end up being a huge advantage.
The first season of The Blacklist: Redemption will only last eight episodes, but that's not necessarily a bad thing. For starters, it will have the benefit of being just bite-sized enough to fill in for its parent show while it's taking a break. On Feb. 23, The Blacklist will air an episode at 9 p.m. ET immediately followed by The Blacklist: Redemption at 10 p.m. ET. Then, while The Blacklist is away, Redemption will air its eight-episode season in the timeslot that The Blacklist usually airs in, meaning that frequent viewers can stick to their Thursday-night viewing habits. After Redemption finishes its eight-week run, The Blacklist will return from its break the very next week on April 20, making Redemption the delightful cream filling in a Blacklist Oreo cookie.
While getting fans on board with a spinoff may seem like a difficult task, NBC is easing people into the transition by making it as easy to watch Redemption as possible. Airing it in a familiar timeslot should have a huge impact on ratings and help build an audience in its freshman season.
Like other midseason replacements, there's a chance that if the first season of Redemption does well, the spinoff will return in the fall alongside its parent series with a full 22-episode order. Until then, Redemption only has eight episodes to show audiences that it's worth watching.
It seems that NBC has done everything it can to ensure that the spinoff gets a fair shot at success like The Blacklist has, and now the only factor is whether or not people enjoy it. Decide for yourself when The Blacklist: Redemption premieres on Feb. 23 at 10 p.m. ET.