'The Sinner' Won't Take Long To Get Inside Cora's Head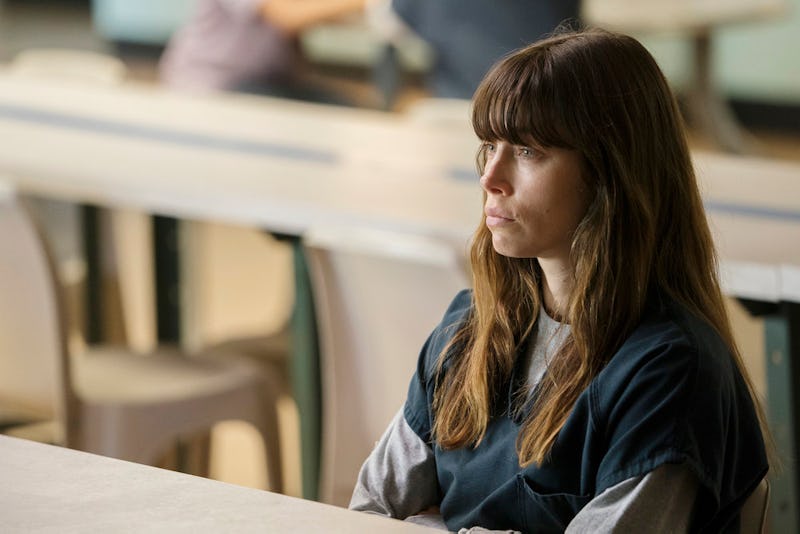 USA Network
Most murder mysteries start by presenting audiences with a dead body and then figure out who put it there based on what motive they would have to do so. But The Sinner does the exact opposite; the show already has its murderer, a young mother played by Jessica Biel who commits a random, public act of unspeakable violence. The real mystery in this USA drama will be explaining why she did the crime, which even she can't (or won't) explain to police. So how many episodes of The Sinner will it take to find the answer?
If you're hoping that Jessica Biel's turn as Cora Tannetti will thrust her back into the spotlight and give her a steadier platform to show off her talents, then I have good news and bad news. The bad news is, the series itself will only run for eight episodes, so Biel's going to have to find another job pretty soon. But the good news is that it probably won't be difficult for her to snag more great roles after this one; Alan Sepinwall of Uproxx called her performance in The Sinners "a dramatic revelation," and I can't imagine she won't follow this up with some seriously great work in the future.
The show is being called "close-ended" at outlets like The Hollywood Reporter, which is a term typically used to describe limited series that are intended to run for a single shortened season. According to the new rules for the Primetime Emmys, "limited series" (changed recently from miniseries, according to Deadline) are defined as programs with two or more episodes that run for at least 150 minutes total (at least two and a half hours) and which tell a complete story without recurring characters. That's why anthology series like American Crime Story and Fargo compete in the limited series category, and probably why Luther hasn't gotten a new nomination since the rules changed in early 2015.
This means, practically, that the series will resolve with some kind of (hopefully) satisfying conclusion, sort of the way Big Little Lies did. But it might come back as an anthology, with a completely new cast of characters — the YouTube description for the teaser trailer calls this "the first installment in a close-ended series." Could that mean there are more seasons on the way?
Speaking of Big Little Lies, It's also worth pointing out that The Sinner is based on a book by German writer Petra Hammesfahr, so clearly getting inspiration for miniseries from crime novels is shaping up to be the new big trend. Now that BLL is over, maybe The Sinner will be the new limited series to obsess over this season — and possibly for more seasons to come.